AGN crisis: There must be fresh election — Integrity group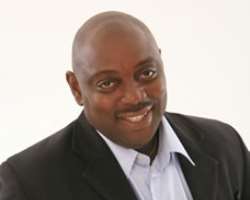 Who says peace has returned to the Actors Guild of Nigeria (AGN)? There is palpable tension and a schism because of the purported election of Segun Arinze as president of the guild. A group known as Integrity Group issued a communiqué penultimate weekend in Abuja saying they reject the presidency of Segun and called for a fresh and proper election. Integrity Group is made up of 30 state chairmen and over 600 actors. Prominent stars such as John Okafor, Charles Okafor, Kanayo. O. Kanayo, Steve Eboh and others are also part of the deal.
It would be recalled that the Board of Trustees of AGN agreed to validate the election of Segun Arinze and decided to make people like Emeka Ike who is on the opposing side vice president, an arrangement he had refused.
Segun Arinze was elected chairman at an election organized by the Ejike-led faction of the guild in Port Harcourt. But majority of the members of the guild rejected the election , because Ejike (a former president) had been ousted by the BOT and a committee led by KOK was set up to see to the conduct of a new election. But in a sharp twist ,Ejike sprang a surprise by organizing an election which produced Segun (who incidentally was one of those opposed to Ejike's sit-tight style after he had been ousted by BOT and was one of those that planned his suspension).
For peace to reign, the BOT decided to validate the election though some people alleged that the BOT must have been bribed.
That move infuriated a lot of them, because they felt the BOT should have allowed for fresh and proper election instead of validating and invalid election. "Government of national unity cannot be used to cover up for an illegal election. What you are saying is that I can go and conduct an election in my room and get the BOT to validate it by forming a government of national unity. Ejike has no legal right to conduct an election anymore yet you accepted his election despite placing a public notice that he was no longer the president. What does that tell you?", a Northern president spoke with us on condition of anonymity.
Charles Okafor was said to have vowed that nothing will make him stop fighting for justice in the guild.
Some people have however said that the Northern members of the guild are only trying to introduce religious sentiment into the feud. When we called Segun Arinze for a response he told us to disregard the group and promised to give us the authentic story as soon as he gets back to Lagos and he also queried the authenticity of the claim that 30 state chairmen attended the Abuja meeting.
Emeka Ike who is also a prominent member of the group said all he wants in the group is justice. "I don't care who emerges as the president. I even nominated Clarion Chukwurah at one of the peace meetings. This fight is not about me, it is about doing the right thing. How can Segun switch from about three camps in a few weeks all in the bid to become the president and we say we should let that pass because of peace. He moved from KOK camp to Ejike's camp then to BOT. That is not integrity to me. You should stand by what is right."
Members of the Integrity Group confirmed to us that there is a plan to form a guild of their own should the BOT refuse to correct the anomalies. Time would determine how long this would last
Story by nollywoodgists.com