2012 BUDGET HANGS IN THE BALANCE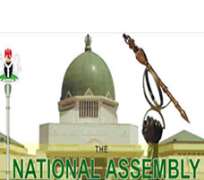 Hopes of President Goodluck Jonathan presenting the N4.8 trillion 2012 Appropriation to the National Assembly on Tuesday, December 13 now hangs in the balance.
Daily Sun reported on Monday that the Presidency and leadership of the National Assembly had set a tentative date of next Tuesday for the President to present estimates of the new budget to the legislature. Senate, has, however, set a condition for the budget presentation.
Senate spokesman, Enyinnaya told newsmen after Wednesday's plenary that there might not be a way forward for the 2012 budget unless the Medium Term Fiscal Framework (MTFF) was put in place.
The upper legislative chamber debated the MTFF only on Tuesday, December 6, two months after the President forwarded the document to the National Assembly. Senator Abaribe also disclosed that until the joint committee mandated by the Senate to work on the MTFF submited its report to the whole house, there could be no budget.
He added that the new budget was part of the MTFF as well.
'We have just considered the Medium Term Fiscal Framework and once we pass it, after the committee that was referred to work on it brings the report back, that would give the basis for discussing the budget.'
He stated further that the National Assembly had reached an agreement with the President not to work on one year, but for over a period of time, hence, why the issue of the Medium Term Fiscal Framework is important to the budget.
'You will recall that we are in agreement with the President to do things, not just for one year, but over a period of time and the MTFF is up to 2015.
'So, the budget will be a part of the framework. I believe that once the fiscalframework that will span for four years is put in place, we will then begin to talk about the budget. 'We don't have too much of a problem regarding it now because the underlying assumption for the budget is also the underlying assumption for the Medium Term Fiscal Framework,' said Abaribe.