ACTOR IFEANYI DIKE OFFERS FREE MEDICAL CHECK-UP IN INDIA TO ACTORS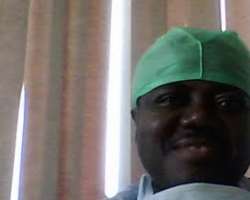 Nollywood actor and chairman , Board of Trustees of Actors Guild of Nigeria, Prince Ifeanyi Dike, who of recently survived a kidney ailment, has offered free medical check-up to 20 Nigerian actors.
According to Source ,Dike said that after his kidney-related ailment and transplant, coupled with the news of Nigerian stars including Enebeli Elebuwa, Segun Bucknor and others, suffering from one ailment or another , he has contacted three hospitals in India and have promised to give 20 Nigerians free medical advice and check-up .
He further explained that Global Forteis through Prince Ifeanyi Dike Foundation, are willing to attend to the elderly stars at no cost, all that is required of them is to pay for their flight, accommodation and drugs if required, the rest is free.