love being innovative, sexy but classy…Beverly Naya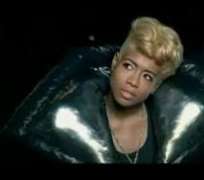 Ifunnanya Beverly, popularly known as Beverly Naya, is a fast rising Nigerian actor. After a year of relocating home from the UK, where she lived with her parents for almost 15 years, she has become a force to reckon with in Nollywood, through her various roles in movies such as Home In Exile, Weekend Getaway and Alan Poza. The Ibusa, Delta State-native studied Psychology, Sociology and Philosophy at the Brunel University. She also trained in Scriptwriting and Filmmaking in the UK. The actress sharess her dressense with DANIEL ANAZIA.
What was your growing up like
I was brought up by a rod-sparing mother, who pampered me with the good things of life. I did not encounter any incidence of child rivalry or juvenile inconvenience, so, I enjoyed all the parental attention. As the only child, my mum used to tell me, 'I'm spoilt'; and even at that, she has always been very supportive. There is this natural flow of communication and understanding between us. We hardly have frictions because we have developed a bond to an extent that we make statements even in our silence modes. She is my manager and mentor. My father shuttles the US and Nigeria.
Definition of fashion
It is an expression of yourself and indulgence in latest trends. However, much as I love fashion, I love being stylish because it allows you to be the individual that you are.
Uniqueness of your style
I love being innovative, sexy and classy. My style expresses the confidence I have in myself. I love to stand out for the right reasons and I enjoy taking reasonable risks by mixing colours and fabrics.
Favourite colour
Hot pink, but I rarely wear it. I also love black; it is sexy and mysterious.
Favourite fashion piece
6-inch heels, a true lady can't live without them
Favourite signature scent
I'm currently using Viktor & Rolf Flower Bomb. I think it just may be my favourite at the moment and I love the smell.
Favourite designer(s)
Bunmi Koko (Nigeria) and Alexander McQueen (abroad)
Most expensive fashion item ever bought and its cost value?
My electric blue Christian Louboutin NitoiNimoi ankle boots. I can't just tell you the amount like that.
Role models
My mother, she's a strong, successful and beautiful woman; Oprah for her philanthropic nature; P. Diddy, a great example of a successful entrepreneur and Angelina Jolie, my favourite actress.
What would you not be caught wearing any day?
Trainers, unless I'm going to the gym.
What would you consider as fashion faux pax?
Showing your cleavages and legs at the same time. Less is more.
How often do you improve on your wardrobe?
As often as I can. I'm constantly reinventing myself.
Must have this month (shopping priorities)
New designer sunglasses, shoes and bags.
Grooming habits and body care?
I brush my teeth and wash my face twice a day. And I use a lot of Victoria Secret products because the smell is appealing and sensual.
Likes
Travelling, shopping, laughing and listening to good music. Also, I like being happy and surround myself with people who make me feel same way.
Dislikes
I dislike pessimists and people who lack originality. I hate being bored or idle.
Choice travel/holiday destination
Tokyo, it's the most beautiful city in the world to me and I love how rich Japanese culture is.
What would you consider sexy in both men and women?
An ambitious and intelligent man, who recognises a lady and knows how to treat her, while a woman who knows how to take care of herself, physically and intellectually is sexy. She must also be confident, independent, ambitious and not needy/dependent to appear desirable to the opposite sex.
Craziest thing ever done
A crush on Sisqo when I was much younger. I managed to take a picture with him and just before the flash; I kissed him on the lips, and painfully for me... I lost my camera that night.
Philosophy of life
Wisdom is achieved and sustained when you listen more and speak less. Also, learn how to let go and let God.
What would you like to change in Nigeria, if given the opportunity?
I'd love to see a substantial decrease in the amount of deprived children on Nigerian streets. God willing, I intend to help as many as I can, in the near future, by setting up a foundation to support them as well as dedicating some of my time in order to ensure that they have a brighter future