DEJI BAKARE WINS MR.NIGERIA 2011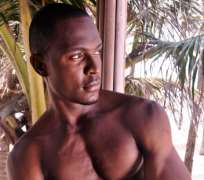 Deji Bakare, a rapper/singer is declared the winner of Mr Nigeria 2011.
The show held at the Silverbird Galleria on Saturday, October 29, 2011 attracted a huge turnout.
The anchor of the night, Munachi (a former MBGN queen) was far from a good host; the model-rapper lacked charisma and poise as she often fumbled her lines.
JJC, Eva and Chidinma set the guest in the right mood with musical interludes.
After the Swim and Evening wear appearances and 'Question and Answer' session, the judges narrowed down the contestants to just five – Deji Bakare, Joseph Agossa, Bandele Adebule, who by the way received the highest cheers from the crowd at any point, Melvin Oduah and Chucks Obichukwu.
Fourth runner up went to Joseph Agossa, third runner up to Bandele Adebule, Second runner up to Chucks Obichukwu. The second position was given to Melvin Oduah, leaving Deji Bakare to be pronounced as Mr Nigeria.
Other awards like Mr Photogenic, Mr Sports, Mr Amenity, Strongest Man, Mr Smart, Mr Talented, Mr Physique, and Mr Personality went to Henry Ojini, Chidi Onuike, Alex Uriesi, Oluwagbemiga Adetuberu, Ikorishor Ajabi, Deji Bakare, Ugochukwu Uzowuihe and Ayomikun Odunwole respectively.
By winning the competition, Deji Bakare gets the grand prize of N1M (One million Naira) and a brand new car. In addition, he will also win a trip to Sao Tome and Principe including 5 nights at the Pestana Hotels, an Ipad 2 and Blackberry Bold 9900. He will also go on to compete in the Mister World 2011 pageant.