RE: FUEL SUBSIDY: JONATHAN BEWARE OF DARKNESS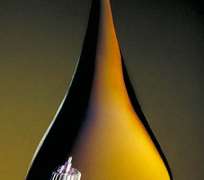 Having a larger end has always been important for political leaders all over the world. But whether the choices they are faced with every day are in the best national interest or the result of self-interest, is something many Presidents will dispute.
Clearly, what distorts their judgment is something neuroscience has taken keen interest in. Whether a President insists that the key decisions he makes is in the best national interest governance is likely to be the first casualty, especially when the issue at stake is as controversial as the current plan by President Jonathan to remove fuel subsidy, effective January, next year.
This was the concern of this column last week. From the responses received in the last one week, it is clear where Nigerians stand on this matter: Mr. President, don't do it. The public's notions of what a president should be, are affected by what is happening in their daily lives.
Currently in this country, cost of living is at all-time high. Unemployment has reached double digits - 20.2 percent. Our currency, the Naira is depreciating very fast. This means we can purchase few goods and services with wads of money. It means our currency is under-valued in comparison to other denominant currencies like the America dollar and the British pound.
To rob our noses in, government insists it will withdraw fuel subsidy on petroleum products. It is therefore not unkind to say that darkness is about to descend on the country. Mass revolt is imminent. What happened in North Africa and the latest being the killing of Libyan leaders, Muamman Ghadafi, can happen in Nigeria, with fuel as the match stick that ignites the fire. But government appears ready to battle its own citizens. Shifting expectations of Jonathan presidency is gradually leading to shifting perceptions of what he really is.
From the reactions that follow, economic arguments alone will not be sufficient to persuade the people to swallow the pill of government plan. Nothing creates more bitterness than promises made and not kept. That's the people's verdict on president Jonathan. Excerpts:
Dear Onwukwe,
Nigeria, sitting on a time-bomb
I write in response to your article on Jonathan and removal of fuel subsidy. There is no gainsaying the fact that our dear country (Nigeria) is indeed on the verge of collapse. Every day, I keep thinking why we are so unlucky to have a crop of greedy, thoughtless, visionless, unpatriotic, senseless, mannerless, deceitful, self-centred, uncompassionate, corrupt-minded ill-educated, good for nothing leaders. The list is endless. Unfortunately, just as you said, Nigerians are very docile to their own peril. Nobody wants to die. The spirit of revolution is not in us. We prefer to die in silence.
Here, in New York, for the past one month, there have been a serious protests leading to people sleeping in an open park while calling on government for economic reform. Even this mild, non-violent protest can't happen in Nigeria. In the words of Martin Luther King Jnr, 'Our life begins to end anyday we become silent on the things that matter'. The lives of ordinary people in Nigeria are gradually being reduced to nothing. Yet, no one is talking, no one is protesting. I sincerely appreciate your efforts, some of you journalists in Nigeria. You guys are doing a good job. As both the watchdog and the mirror through which the people see the corrupt practices of our evil-minded leaders. God grant you wisdom and protection.
From Igwe Okoro,
New York, USA
Don't give up the fight
Dan, thanks for your courageous write up on Jonathan and his plan to remove fuel subsidy. God will always bless people like you. Keep it up!
07080021301
Dan, thanks for your timely advice to our dear President Jonathan. You people in the media should not stop writing in defence of the masses. You are one of the brave 'gentlemen' of the press that I cherish.
08033040142
This is an ill-wind
I know that many Nigerians are not in support of government's plan to remove subsidy on petroleum products. It will cause hardship to millions of Nigerians. It is an ill-wind that will blow nobody any good. If labour and other concerned citizens can stop the implementation as planned by government next January that will be good. I know that government can generate money from other sources to pay for the minimum wage. There are abundant national resources yet untapped for development and other purpose.
- Gordon Chika
Dan, that was a masterpiece. One only hope that it makes sense to the authorities concerned.
From Harrison Irabor,Delta state
Nigerians are sending a message
Dan. Just want to commend you for your well-written on the above subject matter in the Daily Sun. That actually represents the feelings of the generality of Nigerians. I wish Mr. President will get to read this. A word, they say, is enough for the wise. Please, keep up the courage by calling a spade a spade. Nigeria needs more of you.
Yahaya Musa
Govt's argument fails to convince
Mr. Onwukwe, thanks for your incisive article on the President's plan to remove fuel subsidy. The government argument is not convincing at all. This is not the first time government has said that it will improve infrastructure from the savings from fuel subsidy. Each time we did not see anything. What did Obasanjo government do with all the revenues made from the many fuel increases during his presidency? None. I think President Jonathan is being mis-advised by his aides who want to see him fail. Mr. President is not following the right people. I don't want to believe that Dr. Ngozi Okonjo-Iweala who is in charge of Finance and Coordinator of the Economy is part of this gang that want to impoverish Nigerians. It is not too late for the president to heed the advice and discontinue any plan to increase fuel prices which subsidy withdrawal will entail. People like you, should galvanize government to heel this call now.
Mr. Ikokwu
Jonathan should try other ideas
If government must remove fuel subsidy as the president is talking, it should first and foremost, it must support some state governments to build refineries and supply to the public. President Jonathan should try other idea of generating revenue instead of forcing poison down the throats of the already suffering masses.
From Fasorepo
Osun State
It's pure insincerity
If the government want to buy its argument, let all the political leaders at all levels show us their assets declaration since assuming office in order to take them serious. The former governors and some government officials who are not being tried for corrupt practices is a clear evidence of the insincerity of government. That is what subsidy removal will mean, using our revenue to enrich a few.
From T. Ejiofor
Owerri, Imo State
Let's save the poor, Mr. President
I consider the plan to remove fuel subsidy as simply heartless. But your article is wonderful. It gives hope that if the media unite, we can save the poor from government mean policy. Evil has taken over the land.
From Bolou, 08090709334