Police Release The Nation Journalist Alli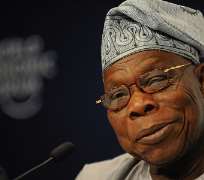 SAN FRANCISCO, October 13, (THEWILL) – The Nigerian police Thursday afternoon released on bail Mr. Yusuf Alli, the Managing Editor, Northern Operations of The Nation Newspapers, who it detained alongside six others members of the newspaper's team following the publication of a 'secret letter' allegedly written by former President Olusegun Obasanjo to President Goodluck Ebele Jonathan urging him to sack some senior employees of the Petroleum Development Trust Fund (PTDF).
Obasanjo had denied authoring any such letter and filed a complaint to the police claiming forgery but the newspaper insists what it published was indeed a secret letter written by the controversial former President who had sought to extend his tenure as President in 2006.
The detained six other members of staff of THE Nation were released on Wednesday.
The police had come under severe criticisms from federal lawmakers, the Lagos State Government, Human rights groups and opposition political parties for the Gestapo manner it raided the offices of the newspaper in Abuja and Lagos where it subsequently made the arrests.
But the Police in a statement through its Public Relations Officer, Deputy Commissioner of Police, Mr. Olusola Amore said the arrests were justified.
Amore promised to brief the general public on developments on its investigation into the criminal complaint filed by the former President.