IS ACE MOVIE DIRECTOR, DICKSON IRUEGBU SAYING GOODBYE TO LOVE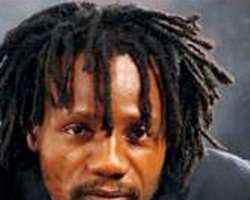 To say that Nollywood's Dickson Iruegbu is not enjoying the best of life in his marriage will be an understatement.
He has kept telling anyone who cares to listen that love is something that is far from him.This he even wrote on his Facebook wall saying: Love catch fire!!! Make love catch fire for!!! which has attracted a lot of comments from his friends, asking him why.
He has kept mum since then.His marriage was said to have packed up and he went into a new relationship with a model which he accepted, saying that his marriage break-up was the sacrifice he paid for serving his country, Nigeria.
Since then, nothing has been heard if he later settled with his wife or not.