SANDRA ACHUMS DELIVERS ANOTHER BABY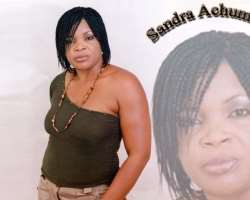 Nollywood versatile actress who has since relocated to Germany ever since her marriage, Sandra Achums, we were told, has just put to bed. The plump and beautiful Sandra, one of the old faces in the movie industry was delivered of a bouncing baby girl at Nuberg Hospital, Germany a couple of days back.
The new baby and her mother, we hear, may be storming Nigeria soon. Hey Baby! Welcome to the world.