TOP GHANAIAN ACTRESS FIGHTS DIRTY OVER MAN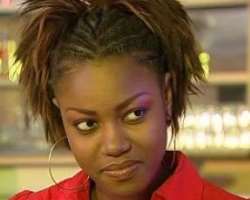 Vyone Nelson is one of the gals in Ghana's entertainment scene that is known and respected in Nigeria's Nollywood. Recently, the actress who was said to have come for a shooting in Ikoyi, Lagos engaged in a show of shame as she fought a Naija actress over trivial issues.
The issue which some later attributed to be husband snatching saga was later put to rest by co actors on location. More to come.