Female Junkie Dies In Top Designer's Nightclub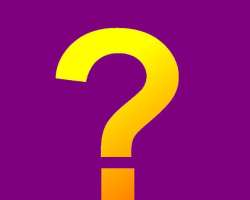 He is a top designer, having made his name in the world of fashion. This diminutive fellow is however known for the many controversies surrounding his person. The bespectacled fellow according to sources, relocated from Lagos to Abuja after he was beaten up by party thugs. As the story goes, in year 2005, the fashion designer whose label identity is derived from his three names collected millions of naira from a Peoples Democratic Party (PDP) stalwart, currently facing charges for corruption.
The designer promised the PDP chieftain that he would use the money he collected to mobilise the youths in his senatorial district. But when the PDP oga, who desperately wanted to win the 2007 gubernatorial elections for his party did not 'see any action' he vented his spleen on youth leaders in the district, accusing them of embezzling the party's money for nothing. It was at that point that the cat was let out of the bag. The youth leaders replied that they had never received money from anyone.
When the youths were told by the PDP leader that the money was channelled through the designer, they promptly went to his office on the Lagos Mainland. Not only did the heavily bearded designer deny receiving funds from any PDP leader, he told the guys to leave his office in his usually arrogant manner. The guys did leave his office but they dragged him along with them, beating and slapping sense into him. Not done, the angered youths stripped him naked and for several minutes the designer lay on the streets nude before help came his way.
His accusers promised to come back for their money hence the need for the designer to immediately flee to the capital city. It was the controversial money that the designer put down as contribution to establish the club where the death of female junkie occurred recently. The club, which he initially set up with two other big boys and took over as his personal property under controversial circumstances, is known for its wild partying.
No thanks to its high profile patrons who can afford to indulge in most hedonistic of pleasures. Managed by a notorious lesbian, this club is one place where hard drugs are used openly. It was during one of the sessions of inhaling the white substance at the VIP section of this club at a plaza in Central Area that the female junkie with the banned substance in her nose gave up the ghost. Her death has however been swept under the rug by the streetwise designer. But those who witnessed the unfortunate incident are still talking about it. After all, as the saying goes, nothing is hidden under the sun.