Force Won't Quell Boko Haram, Group Warns FG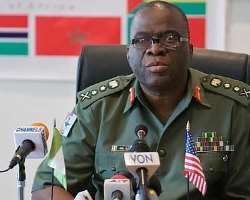 LAGOS, SEPTEMBER 23, (THEWILL) – The federal government of Nigeria has been warned of the repercussions of a military solution to activities of Boko Haram, the deadly Islamic fundamentalist group behind recent bombings in the country. The Nigerian Youth Leadership Advocacy Group (NYLAG), a non-governmental pressure group, gave the warning in a press release it issued on Friday.
The statement, signed by its national coordinator, Onyekachi Eze, advised the government to peacefully negotiate with the sect just as it had done with militants of the Niger Delta.
"We wish to appeal to government to discountenance calls in some quarters for a confrontation with the sect because there will be innocent casualties. As a nation, our priority should be to ensure that in tackling the sect, no more innocent lives would be lost," the statement pleaded. "What government should do is to continue to seek ways of getting members of the sect to give up arms and then grant them amnesty."
NYLAG also blamed the emergence and growth of the fearsome group on poverty and unemployment but said the situation is still within redemption. "A lot can still be done now and quickly to contain the activities of the sect, using dialogue, before they'll constitute a dangerous distortion to national unity," it observed. "In fighting terrorism and other vices in the nation, government must first endeavour to provide adequate employment that will keep the youths meaningfully engaged."