How FilmHouse accessed $200,000 intervention fund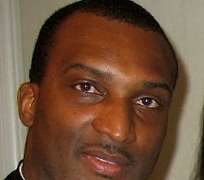 The much talked about $200 million intervention fund for the entertainment industry which has dominated discourse in the industry since its release late last year by President Goodluck Jonathan-led administration is on course.
Only recently, FilmHouse, owned by Kene Mkparu, broke the record when it emerged the first Nollywood production outfit to benefit from the fund.
Before now, the dominant thinking was that nobody had been able to access the fund due to certain conditions, practitioners believed, would be hard to meet. But at a recent interactive forum with officials of the World Bank, Mkparu made bold to disclose to his colleagues who have been struggling to access the same that his outfit has accessed the fund deposited with the Bank of the Industry.
This startling revelation, however, reverberated last weekend, when some key players in the industry met with the representatives of Export-Import Bank of India (EXIM) and Nigerian Export-Import Bank in Lagos.
One of the key players in the industry who spoke to Weekend Groove, expressed his disappointment this way: "None of us has been able to access the fund. We don't know how Mkparu succeeded in accessing it because the requirements are very tough. Most of us have applied, yet we have not accessed the fund."
Meanwhile, at the forum also, the industry operators raised the issues of how they could access the fund, which according to them, is still shrouded in mystery.
However, speaking privately to Weekend Groove, the president of Association of Movie Producers (AMP) Mr. Paul Obazele, disclosed that more stakeholders in the industry will access the fund before the end of this month.
According to him, the idea behind the forum was how funds can be released to some stakeholders who are embarking on the project of building cinemas across the country.
Mkparu, from our findings, succeeded in accessing the fund because his outfit, FilmHouse is currently financing its project of building nine cinema houses in major cities across Nigeria with the loan secured from the fund.
He recently resigned from his present job as the Managing Director of Genesis Deluxe Cinema, Lekki, Lagos, to set up FilmHouse which is a dynamic film exhibition company with the aim of developing and operating cinema entertainment values across the country