AUTHOR CLAIMS STORY WAS STOLEN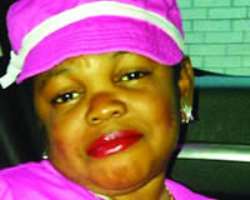 Osita Iheme
Penultimate week, the news blogosphere and many entertainment websites disclosed that the story of Mirror Boy, the movie by Obi Emelonye, which is currently at the cinemas, was 'stolen' from a novel, The Abyssinian Boy, by Onyeka Nwelue.
In the report published on several websites, Onyeka was quoted to have said: 'At the end of last year, I was having a meeting with comedian, Okey Bakassi, in Lagos and he came across the synopsis of my book and said, 'Ah, my friend's film is just like this. He asked me to contact his friend and I did. Obi made me understand that he has heard of my book, but he hasn't read the book. And that he was in India then for his brother's surgery, and would get back to me later when he was settled.'
He continues: 'Obi was at AMAA in Bayelsa State too, and then during the premiere of Mirror Boy in Lagos. I saw the film and I hurriedly walked out of the hall when I realized I could tell what would happen in the next scene. It was revealing to me that the heart of the story was taken from my book. Yes, the similarities don't end there. Osita Iheme is completely modeled on Nfanfa, the dwarf in my book, and they are supposed to be mischievous.
I am not saying I am the harbinger of the most creative ideas about spirituality and mysticism, I actually built that story.'
The young writer and growing Nigerian youth ambassador said he expects people to read the book; see the movie and find out the truth for themselves. Onyeka believes the incident doesn't represent a lack of creativity in the Nigerian movie industry, but a simple case cleverly abusing the lack of protection for intellectual property across Africa.
He adds: 'Obi Emelonye hasn't denied knowledge of my book, but rather he denied reading it; which I think is very interesting. There are so many stories with children and dwarfs. There are many stories like that. But my fear is that Danish filmmaker, Lasse Lau, has a script that he is going to shoot and it is the same way the adaptation has taken shape. The fear is that when people see The Abyssinian Boy film, they would totally assume it is a remake of The Mirror Boy.'
But in response to Onyeka, Obi described his claim as 'very laughable.' 'The script for Mirror Boy has been written as far back as 2006. Emeka Mba, Kene Mparu, and many others had the script then. I understand he published his book in 2009, so who copied who?'
Expressing surprise at the turn of event, Obi said Onyeka is probably looking for cheap publicity, as he contacted him via this email when he was in India.