CPC Seeks Authorisation To File Fresh Evidence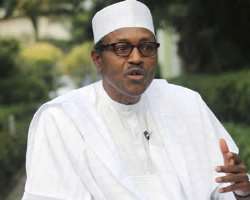 MAJOR GENERAL MUHAMMADU BUHARI
SAN FRANCISCO, SEPTEMBER 11 (THEWILL) – The Congress for Progress Change (CPC) has filed an application asking the Presidential Election Tribunal to allow it call additional witnesses and documents to prove its case. The request came on the heels of the its failure to secure the nod of the Court to compel the Independent National Electoral Commission (INEC) to make available to it the biometric data used for conducting 2011 general elections.
The party, which said it initially wanted to rely on forensic data to prove its conviction that the presidential election was rigged, filed the application pursuant to paragraph 47 (1) of the 1st Schedule to the Electoral Act 2010.
The application, filed by party counsel Abubakar Malami SAN,
prayed the court for an order "granting leave to the Petitioner/Applicant for enlargement of time within which to file and use Additional Witness Statements and use additional list of documents."
In addition, CPC is seeking permission of the court to: amend its list of pleaded documents by accommodating additional documents; and shorten the time frame within which respondents would file counter-affidavits. Once the hearing starts, it will continue everyday so that it can be concluded by November.
CPC hinged its application to file additional evidence on INEC's refusal of its wish to access the materials with which it had hoped to substantiate the allegations of fraud during the election. "That 1st and 2nd Respondents (INEC and its Chairman Attahiru Jega) denied the Petitioner/Applicant's request by failing to make copies of the requested election materials available and the Petitioner/Applicant was as a result forced to file an application dated the 15th May, 2011, for an Order directing the 1st and 2nd Respondents to produce for the inspection of the Petitioner/Applicant and permitting it to take copies of the election material used in the conduct of the election," the statement read.
"That the additional statements herein sought to be filed could not as a result be filed at the time of filing of the petition because the inspection and taking of copies of election materials used at the election could not be conducted at the time and the Witness Statements were only generated from the election materials filed by the Respondents in support of their replies to the Petition filed before court," it added.
CPC, in addition to asking the court to set aside the presidential election of April 16 and organise a fresh election between it and PDP, is asking the court to nullify Jonathan's election on the grounds of substantial non-compliance with the provisions of the Electoral Act 2010. It also wants the court to hold that Jonathan and his deputy, Namadi Sambo, were not duly elected by majority of lawful votes cast at the election.