Tax incentive will draw investors to Nollywood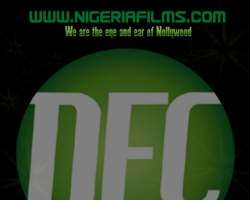 Stakeholders have called for a definite tax investment package to attract foreign investors and independent filmmakers to the Nigerian Film Industry, popularly known as Nollywood.
The proposal was made at a workshop on Tax Environment and Investment Opportunities in Nigeria organised by the Nigerian Film Corporation (NFC) and the Federal Inland Revenue Service (FIRS) at the ongoing Cannes International Film Festival in France.
Held at the pavilion of its sponsor, Cinema Du Monde (Cinema for All Nations), and moderated by the Managing Director of the NFC, Afolabi Adesanya, participants agreed that investment incentives should be made available by the FIRS and the NFC to attract foreign investment for film making in Nigeria.
At the occasion, Adesanya said that the NFC will expedite action on the articulation of a realistic tax regime that will attract co-production and production opportunities for Nollywood