AMAA 2009: Artistes At War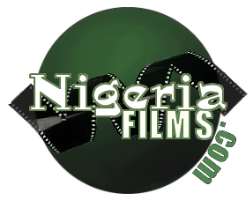 Excitement has reached feverish heights as the organisers of the 2009 edition of Africa Movie Academy Awards (AMAA) put in place finishing touches to host this year's awards ceremony coming up in Yenagoa, the capital of Bayelsa State, tomorrow, April 4, 2009. The red-carpet event, which serves as a convocation for the crËme de la crËme of the African movie industry is set to reward the director of the best overall film with 50,000 Euro, to be used for producing the next film.
The AMAA 2009 nomination line-up, announced on March 3, 2009, during the 21st Pan African Film and Television Festival of Ouagadougou (FESPACO) by AMAA CEO, Peace Anyiam-Fiberesima, remains a shocker for Nigeria movie producers as most of the categories essentially comprised movies from other African countries. This development, though sad as it may seem to Nollywood fans, is a plus on the part of the organisers as it has imbued the awards ceremony with a continental image.
According to the organisers of the event, the College of Screeners of the 2008 edition of AMAA met over 10 weeks to consider a total number of 304 movies that were entered for this year's edition. Of this number, 220 were feature films, 34 documentaries (mostly from South Africa), while 50 were indigenous films drawn mostly from Nigeria, with five each from Cameroun and Uganda. Of the 220 feature films submitted, Africans in Diaspora entered two, while Nigerian based filmmakers had the highest number of entries with 191 movies in all. Ghana, Cameroun and Uganda accounted for the rest.
The AMAA College of Screeners made up of members from Nigeria, South Africa, Cameroon, Zimbabwe, and Uganda among others, consequently shortlisted the finalists from this lot as the nominees. It is from this list that the AMAA Jury, a panel of jurors with members drawn from Berlin Film Festival, Toronto Film Festival, other international bodies, and Nigeria would determine winners in the 24 categories of the award ahead of tomorrow's event.
Arugba, Kelani's film, making waves in cinema houses across the country, is competing with works from Kenya, South Africa, Uganda, and Egypt, thus vindicating AMAA as a true Pan-African award. The same spread of the Best Picture Award is replicated in the Best Director prize, which also has Kelani's Arugba slugging it out with other flicks from Kenya, South Africa, Uganda and Egypt. Beside Kelani and Chikere whose films had clinched AMAA plaques in the previous years, many of the stars are actually making their debut.
Kenya's young and promising screenwriter and director, Wanuri Kahiu, appears to be leading the pack with 11 nominations out of the 24 categories being awarded. In all, Kenyans have 15 nominations which include four productions by Lola Kenya Children's Screen, Little Knowledge is Dangerous (2007), Manani Ogres (2007) and Cheprono (2008) and Santos the Survivor (2008), are nominated for Best Animation and Best Short Documentary prizes. Other Kenyan films include Judy Kibinge's Killer Necklace (Best Short Feature) and Coming of Age (Best Short Documentary), and James Kanja's Pamela (Best Short Feature).
Though the artistry of Kenyan films appears to be a notch above the competition, to walk away with the trophies will not be so easy. To start with Lola Kenya Screen animations beat 50 other films from 12 African nations to the grand prize during the 5th World Summit on Media for Children in South Africa in 2007. Two of the countries beaten were Burkina Faso and Zimbabwe. The battle was fought again in Nairobi during the second Kids for Kids Africa Festival and Lola Kenya Screen easily won. Now, for the third time, the rivalry appears to have been rekindled as three Lola Kenya Screen films face off with two from Burkina Faso for the Best Animation perch. The fate of the winner now lies with the adult jury unlike in South Africa and Kenya where the children's juries gave the crown to Kenya. Zimbabwe is also seeking to edge Kenya out in the Best Short Film category. Here, James Kanja's Pamela and Kibinge's Killer Necklace shall seek to stamp their superiority on the African short film genre.
Kahiu's From a Whisper is likely to win big if merit alone is the sole determinant of the outcome but the competition from The Battle of the Souls, a Ugandan film with nine nominations, modelled on the Nigerian formula, is unlikely to go down without scratching and clawing back. Other strong contenders for the throne include Seventh Heaven of Egypt, Gugu and Andile of South Africa, Arugba of Nigeria and Mah Saah Sa of Cameroun. In fact, one does well not to dismiss Mah Saah Sa as it just won the 7,500 Euro CineToile (an African mobile cinema network bringing together Burkina Faso's Cinema Numerique Ambulant, CNA; Congo Kinshasa's Studio Malembe Maa; Kenya's Lola Kenya Screen, Mali's Cinema Numerique Ambulant, CAN, South Africa's Red Flag, Tanzania's Zanzibar International Film Festival, Uganda's Amakula Kampala International Film Festival, and Zimbabwe's International Video Fair Trust and supported by Africalia of Belgium, the Belgian Development Cooperation and the European Union) prize at the 21st FESPACO on March 6, 2009.
Though Nigerian directors submitted more films than anyone else, Nollywood flicks appeared to be 'commercial' productions with little regard to the creative process and to the credit of AMAA organisers appear to have recognised this and perhaps this could explain why they have created 'Heart of Africa Award for Best Films from Nigeria,' a special category for 'Nigeria Only.'
Amidst all the preparations for the ceremony a tough battle for the treasured award of "Best Performance by an Actress in a Leading Role" is imminent among six top actresses from Nigeria, Ghana and Kenya. Nollywood divas Stella Damasus, Stephanie Okereke, Nse Etim and Funke Akindele of Jenifa fame will slug it out with their counterparts like Corine Onyango (Kenya) and Nadia Buari from Ghana.
Although, the Best Actress Award is just one of the 24 categories of the Africa's premiere movie awards, sponsored by UBA and Bayelsa State government, the nominations have evoked anxiety among movie buffs as to where the pendulum will eventually swing. Stephanie and Stella are popular faces and have always joined the yearly train, but if the current form of "Big Girl" Funke is anything to go by, then the law graduate of the University of Lagos may be unstoppable in the race for the diadem.
But then upsets cannot be ruled out from other contenders from Kenya and Ghana. Buari and Cnyango may not be popular faces in Nigeria. The final judgment, however, rests with the Academy of International Jurors that will pick the winners for the ceremony.
AMAA organisers appear to be quite brave in accepting films made by not just amateurs but children. Most competitions and festivals shun works by children if they cannot soft soap or create special spheres (call them ghettos) for children, but not AMAA. It is the hope of everyone that is artistry, not regional or geographical balancing, will be the main determinant of the direction AMAA 2009 takes to ensure that no politics of any kind rears its ugly face in Africa's creative spectrum. And this point is not being highlighted because there is no indication that this will be the case. Africa has a lot to lose if the creative sphere were to mirror the political one.
Below is the full nomination line-up, as announced in Ouagadougou, Burkina Faso, by Peace Anyiam-Fiberesima, the chief executive officer of AMAA:

Best Documentary (Short Subject)
*Per Second Killer-Nigeria
*Coming of Age-Kenya
*Santos the survivor-Kenya
*Lost in the South-Rwanda
*Congo my Foot-FAR

Best Documentary (Feature)

*Private Files- Egypt
*Shit on the Rock - Nigeria
*Grandma's not Home - South Africa
*Best and Onion- Niger
*Malcom's Echo - Dami Akinnusi

Best Short Film

*Pamela- Kenya
*Who is Best?-Zimbabwe
*The Sharing Day - Cameroun
*Love Is-Zimbabwe
*Killer Necklace-Kenya

Best Animation
*Kono-Burkina Faso
*Leila-Burkina Faso
*Little Knowledge in Dangerous- Kenya
*Manani Ogres- Kenya
*Cheprono- Kenya

AMAA Achievement In Sound
*From a Whisper-Kenya
*Battle of the Souls-Uganda
*Seventh Heaven-Egypt
*Gugu and Andile-South Africa
Grey Focus

AMAA Achievement In Editing
*Cindy's Note
*Reloaded
*Modupe Temi
*Battle of the Souls
*From a Whisper

AMAA Achievement In Art Direction
*Small Boy - Michelle Bello
*Five Apostles - Ifeanyi Onyeabor
*Agony of the Christ - Jude Odoh
*Gugu and Andile - Kay Tickerman
*Revolution - Eddybongo Uka

AMAA Achievement In Make-Up
*Agony of the Christ
*Live to Remember
*From a whisper
*The Assassin
*Ase n'tedumare

AMAA Achievement In Visual Effect
*Five Apostle
*Battle of the Souls
*Smoke and Mirrors
*Agony of the Christ
*Revolution

Best Original In Soundtrack
*Arugba
*Beautiful Soul
*From a whisper
*Agony of the Christ
*Jenifa

Most Promising Actor
*Litha Booi - Gugu and Andile
*Mavila Anthana Keriario -Battle of the Souls
*Ruffy Samuel - Dead End
*Segun Adefila - Arugba
*Sherrif Ramzy - Seventh Heaven

Most Promising Actress
*Bhaira Mcwizu - Cindy's Note
*Bukola Awoyemi - Arugba
*Lydia Farson - Scorned
*Lungelo Dhladha - *Gugu and Andile
*Mfouemon Bea. Flore - Ma Saah Sah

Best Performance By A Child Actor
*Celia Greenwoood - The Assasin
*Richard Chukwuma - Small Boy
*Shanlar Kirunga - Battle of the Souls
*Samara Migwi - From a whisper

Best Performance By An Actor In A Leading Role
*Godfrey Odhiambo - From a Whisper
*Mike Ezuruonye - The Assasin
*Michel Majid - Agony of the Christ
*Peter Badejo - Arugba
*Farouk Alfishawi - Seventh Heaven

Best Performance By An Actress In A Leading Role
*Stephanie Okereke and Nse Etim - Reloaded
*Stella Damasus-Aboderin - State of the Heart
*Corine Onyango - From a whisper
*Nadia Buari - Agony of the Christ
*Funke Akindele - Jenifa

Best Performance By An Actor In A Supporting Role
*Femi Adebayo - Apaadi
*Abubakar Mwenda and Ken Ambani - **From a Whisper
*Neil Mc Carthy - Gugu and Andile
*Yemi Blaq -Grey Focus
*Joel Okuyo Prynce - Battle of the Souls

Best Performance By An Actress In A Supporting Role
*Aggie Kebirungi - Battle of the Souls
*Mercy Johnson - Live to Remember
*Mosunmola Filani - Jenifa
*Daphney Hlomoku - Gugu and Andile
*Chika Ike - The Assassin

Best Film In African Language
*Gugu and Andile - South Africa
*Arugba - Nigeria
*Mah Saah Sa - Cameroun
*Uyai- Nigeria
*Apaadi - Nigeria

Amaa Achievement In Cinematography
*From a Whisper- Marius Van Graan
Seventh Heaven-Ramses Marzouk
*Cindy's Note - Izu Ojukwu
*Gugu and Andile -Greg Heimann
*Battle of the Souls - Stephen Njero and Tony Matomi

AMAA ACHIEVEMENT IN COSTUME
*Agony of the Christ
*Apaadi
*Live to Remember
*Arugba
*Seventh Heaven

Heart Of Africa Award For Best Films From Nigeria
*Cindy's Note-Izu Ojukwu
*Arugba - Tunde Kelani
*Beautiful Soul - Tchidi Chikere
*State of the Heart - Kingsley Omoife and Richard Mofe-Damijo
*Jenifa- Funke Akindele

Best Screenplay
*From a Whisper -Wanuri Kahiu
*Seventh Heaven- Zainab Aziz
*Through the Glass - Stephanie Okereke
*Reloaded - Emem Isong
*Beautiful Soul - Tchidi Chikere

Best Picture
*From a Whisper - Kenya
*Arugba - Nigeria
*Gugu and Andile-South Africa
*Battle of the Souls-Uganda
*Seventh Heaven-Egypt

Best Director
Wanuri Kahiu-From a Whisper (Kenya)
Tunde Kelani-Arugba (Nigeria)
Minky Schlesinger-Gugu and Andile (South Africa)
Matt Bish-Battle of the Souls (Uganda)
Saad Hendawy-Seventh Heaven (Egypt)