I'm determined to 'Do it again' – Garry Young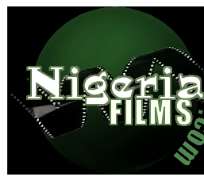 NFC: What kind of music are you into?
GARRY: I'm into pop and R & B.
What does your music preach?
My music preaches alot of things including peace, love and togetherness.
What are you working on presently?
I am trying to meet people with big hearts, people that have the desire to support talents.
Do you have an album yet?
I am working on one now. If we could go back a little, you see, when I was about to release this same album I'm working on, suddenly my father passed on. Since he was the one who stood behind me then, I was not able to release it after his death. My dream of pursuing my career stagnated for a while. Things didn't work out the way I expected. But pretty soon I will release the album.
What is the title of the album?
"Do it again" is the title.
Why did you go for that title?
I thought that since the man who stood by me is no more, I should name it "Do it again" to reflect my determination to soldier on despite what had happened.
How many tracks does the album have?
It has eight tracks.
Which of the tracks is your hit?
Oh my God! It is track 4, called "Love for sale"
Can you tell us a little about "Love for sale?"
(Laughs) "Love for sale" is about a girl I was dating before. She was a beautiful lady, and as time went on, I captured every bit of her heart. She pampered me a lot. After a while, everything changed and she ceased to show me love. From then, I began to wonder whether love was a commercial thing.
Who is your sponsor now?
As at now, I do not have any sponsor. I am calling on willing Nigerians, where ever they are to come to my aid. There is a versatile talent here. I do different kinds of music. I am disabled and that is a plus for any one out there who wants to sponsor me.
Who is your role model?
Michael Jackson, and I don't want to hear people say anything bad about him. Oh! he is a perfect man.
How long do you intend to stay in the music scene?
I intend to stay on the music scene as long as I can. I want to be able to satisfy every one. I can not say exactly when I will quit the music scene.
What are your challenges as an up-and-coming artiste?
A lot of challenges especially from this part of Nigeria. People see talents, applaud them but no one wants to do anything to support them. For me now, there is this speculation that I am the first African disabled artiste. That presents a tremendous challenge. There is no one to support me financially. What some people do is to try to give a little token of money. But teach me how to fish, don't give me fish.
Do your family support your career in music?
You see, in anything you are doing, there must be opposition. Initially my late father wanted me to be a pharmacist but I told him that I wanted to be a singer. He did not like the idea at first because he thought that musicians were morally corrupt. My mother insisted that I go ahead with whatever I wanted to do. My father then took the issue to one of his colleagues and the man told him that gone were those days that parents chose careers for their children. He encouraged my father to support me. Immediately, my father began to give me his full support.
What is your biggest dream?
My biggest dream is to be able to touch a lot of people. My dream is to one day open a foundation, a charity home for the disabled people and also for the down-trodden. It is my dream that one day, the whole streets of Kaduna, Northern Nigeria, and Nigeria as a whole will be rid of street beggars and they will be taken to a place where they will be catered for.
Is this dream something you have always wanted to do or you will like to do it because you are physically challenged?
No, it is an old dream. I've had it since my childhood. When I was in elementary one, I used to tell my mother that I wanted to one day own a charity organisation. You see, when I was a small boy, I fell sick and when taken to the hospital, I was injected wrongly and the injection affected my bone. I had that dream even before I became physically challenged.
Who is Garry Young?
My name is Garry Benny Vincent and my stage name is "Garry Young." I was born 29 years ago. I am from Kaura local government of Kaduna State. I schooled here in Kaduna. I have a diploma in marketing. Two diplomas in World Bible School and Emmanus College in America
By AWUESE ADEKAA