SHITTU REGRETS MADAGASCAR MISS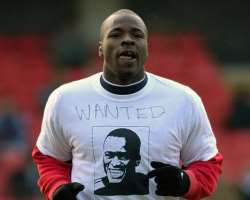 Danny Shittu says that despite his injury, he was prepared to come down to Nigeria to support the Super Eagles as they prepare for their win or bust 2012 African Nations Cup qualifier.
The big defender suffered a dead leg in QPR's Carling Cup fixture against Rochdale on Tuesday, but was still prepared to come down and support his teammates 'I was going to still come and support the team but the coach (Siasia) said it was best I stayed and rested it,' Shittu said.
'I got a dead leg in last Tuesday's game and it wont recover on time so I wont be able to participate in the coming games. 'Wishing the team the best of luck and for them to do Nigeria proud.' In his place, coach Samson Siasia has called up former Heartland defender Gege Soriola.