ABOUT TONTO DIKEH'S SKIN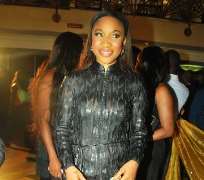 Top Nollywood actress Tonto Dikeh is no doubt one of the most talented and hottest actresses in the movie industry; aside this, she is undoubtedly pretty and adorable.
Her skin is one of the things that have contributed immensely to her attractiveness.
Six years back when she debuted with the Next Movie Star Reality TV show, this showbiz babe paraded a very alluring complexion that was attracting men in their numbers.
Gradually, this gorgeous skin became flashier and reddish. Right now,Tonto has joined the clique of big babes in the industry who have developed damaged skins.
Those who have watched her closely in the past few months disclosed that this beautiful damsel has gotten prominent dark patches on her legs.
She was recently spotted at a movie location where she was wearing a short costume that revealed her legs and people were astounded by the appearance of her legs which were filled with dark wisps.
It could be recalled that in recent times,Tonto is no longer revealing any part of her body while going out for events.
She adopted the tradition of wearing tight color jeans with ankle length shoes and long sleeve cum turtle neck shirt.
This new fashion made it impossible for people to see any part of her body.