'I'm Not Dead' —BBN Winner, Katung Aduwak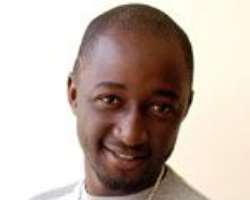 Katung Aduwak, winner of the $100,000 top prize in the maiden and, so far, the only Nigerian edition of the television reality show, Big Brother, has denied rumours making the rounds, especially in Abuja, that he is dead.
Speaking to http://nollywoodgists.com in Abuja, last Friday, the Big Brother Nigeria winner said he has also received many phone calls in the past few days on the issue, with the callers trying to ascertain whether the rumour that he is dead is true or not. "I just don't know where the rumour is coming from, but I hope they will stop it", Katung lamented in a chat with http://nollywoodgists.com.
He, however, agreed that the speculation may have arisen because he has not been very visible in the media for some time now. The reality television show celebrity told http://nollywoodgists.com that he has been involved in a humanitarian work under the auspices of his foundation, the Katung Foundation. According to him, the foundation, which is endorsed by the United Nations, is targeted at survivors of road accidents and people living with HIV/AIDS.
The BBN winner was made National Condom Ambassador, last December, by the National Action Committee on AIDS (NACA), in recognition of his efforts in helping to create awareness on how to avoid contracting the deadly virus. The television celebrity, however, told http://nollywoodgists.com that he will be leaving Nigeria for the United States of America later this week, to attend a film school.
"I just got accepted into the New York Film Academy. I am going to study digital film making for a year and Directors' course for seven months. The Directors' course will be in Universal Studios in Los Angeles," Katung, who has also been made Ambassador for Peace by Youth Federation for Peace, a UN-endorsed organisation, told http://nollywoodgists.com.