ACTRESS LOLA ALAO BEGINS TALENT HUNT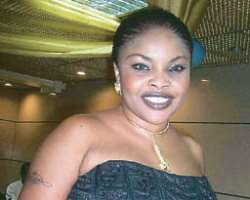 Top Yoruba actress, Lola Alao is one movie star whose profile has always been on the rise. Despite her long stay in the Nigerian movie industry, she is still very relevant and one of the hottest on the bloc with several movies and awards to her credit.
This Kogi State-born actress who is also a producer of many blockbuster movies, we gathered currently working on a talent hunt tagged "Real Kogi Talent Hunt".
The project is not just aimed at giving back to the society but also being useful and to contribute towards the growth of her state origin. And we gathered her people already love that idea and the state government is behind her kind gesture.