ONLY ID CABASSA CAN GIVE 9ICE ANOTHER HIT LIKE GONGO ASO.PRODUCER K-SOLO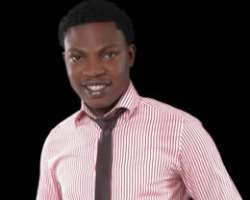 Solomon Oyeniyi a.k.a K-Solo is arguably one of the best producers in the country.
In a recent interview, he talks about the reason Top Musicians prefers to patronize upcoming producers than the renowned ones.
" you see all these stars, they run after these upcoming producers and boys that are just coming up because they don't want to pay, they reap the boys off.
They tell them don't worry; I will make you a star, just produce for me.
This is what happens and they are not right. That's the reason why major stars in Nigeria are not consistent.
After a Cabassa had produced a 9ice,I am so sorry to say this,9ice doesn't fully work with Cabassa anymore. And you hear another new boy,Cheepho who was formerly a boy training under Cabassa.Is not as if Cheepho is not good but there are some professionalism touches that Cabassa will give 9ice that will give 9ice another "Gongo Aso" again which he has lost.
That's the reason why you found out that some artistes will blow and after that they find it difficult to move to the next level.