NYSC To Get Urgent Reform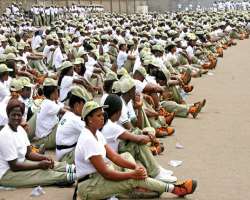 ABUJA, July 22, (THEWILL) - The Honorable Minister of Youth Development, Mallam Bolaji Abdullahi, has promised to embark on urgent reform of the National Youth Service Corps (NYSC) scheme to ensure that it is more efficient, effective and can play major role in the transformation agenda of President Goodluck Jonathan.
The Honorable Minister who stated this Friday during his visit of the NYSC Orientation Camp in Keffi, Nasarawa State pledged to take the scheme to the next level and ensure that it fulfills the current needs and expectations of the country.
"When the NYSC was founded about 38 years ago, our primary need of it at that time was national integration. That purpose is still relevant, but in addition to that there is need to build an NYSC of national transformation," he said. The Honourable Minister explained that the new NYSC will "create values and serve the current needs of our people."
Mallam Abdullahi commended the corps members for their enthusiasm and restated his belief that the youths represent the greatest asset of the nation.
"Our greatest resource is not oil, but you –the youths," he told the excited corps members who welcomed him at the camp. He further explained that, "the President is eager to harness this great potential."
At an interactive session with corps members, Mallam Abdullahi promised to engage state governments and other relevant government agencies regarding the welfare and security of corps members, and assured participants of the NYSC scheme of continuous government support.
The Minister who inspected facilities in the camp was taken around by the Nassarawa State Coordinator of the NYSC, Mr. Steven Akinola Alabi and other top officials of the scheme.