ACTRESS STEPHNORA OKERE SET TO LAUNCH THE LOUNGE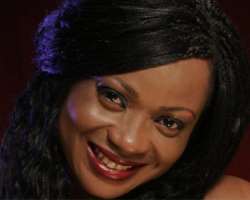 News filtering in reveals that, sultry actress Stephnora Okere is set to launch a TV Talk Show, tagged (The Lounge).
According to the talented actress, the lounge is aimed primarily at celebrating idols and role models from all walks of life.
The Talk Show is meant to help give our youths, who are fast derailing, a sense of direction and belongings.
She further reveals that she's currently working on her maiden feature length film, Dawn the Tunnel.