'THE GIRL WHO BROKE MY HEART…'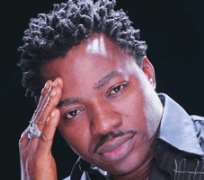 Where has Sunny Neji been? That was the question that led us to the musician, who gave us timeless songs in Oruka, Mr. Fantastic and Happy Birthday. Neji reveals to SAMUEL OLATUNJI his mission to salvage the music industry with the release of a new album, Timeless, which is being sold for N1,000 as against the industry price of N150. He also speaks about his life like never before. Excerpts…
Where do you go from here?
We have not been selling music for a very long time. We are just making and promoting music, but we haven't been selling. We have been making music for promotions, and to promote our image. In fact, we have been trying to sell our image and not the music itself. This is the bold step we have taken. We repackaged to present it to the people, to make them believe this thing would be worth buying. That is why it is going for N1,000.
Do you think the song is worth the amount?
I think it is worth more than N1,000. N1,000 is not much if you consider how much you spend to buy things like recharge card, fruits and the likes. N1,000 is for the CD you are going to have for a lifetime. I don't think it is much. CDs are still selling in this country for more than N1,000. Those investing in music have not been making money. If I decide to invest in a young artiste now, the truth is that I will promote the artiste in Glo, but the person who invested in making the movie would not profit anything. That is why there had not been new investments in the industry. Only the artistes are investing in the industry. No businessman is saying this is a lucrative business and I want to invest in it. Rather only the artistes are doing the investments, and it is not enough. All the major recording companies have pulled out of the country because of that. So we need to create an atmosphere that would encourage them to come back, so that the business would grow big as it ought to be.
Where have you been?
I have been in the studio working for the last couple of months, working on this new album we just released. It is called Timeless. I realized I didn't want to release another album like all the ones I had released in the past. I wanted to put it together in such a way that it would be worth the literary things we were going to put in it. We have to give it timeless attention to get a timeless album.
I heard you were angry with the industry, is it true?
Yes, because we do not have an industry. I'm angry at the way the business is being run; the fact that investors are not getting returns from their investments. In fact, people do not mean well for this industry. They just sit and wait for you to release an album so that it would be pirated. There had not been enough protection from government and the structures we had in the industries have collapsed. This has turned every Nigerian artiste into a potential record label owner without structures. Everything is disorganized and I am angry at the way things are. The fact that we do not have an industry any more that could encourage the investment we all dream of made me angry.
What brought about the N1,000 price tag?
I believe that for a long time we have been making music for free. There is always a lot of pirated music to sell but not the image of the artiste to position him for maybe endorsement. Meanwhile, music itself has not been selling for a very long time. I decided this album I was working on wouldn't go that way. We are going to make sure the content and packaging are worth it, so that when we put price to it fans would understand it is worth more than N1,000. If we keep dishing out stuffs for free, what remains of the industry would collapse and you won't be able to continue anymore. In business, when you invest you need to make profit. But we have not been making profit on sale of records for a very long time and I don't think that is the way it should be.
Do you think people would buy it for N1,000?
Definitely, my fans will buy. Nobody buys music because it is cheap. They buy because they like it. So, I believe my fans will buy it for N1,000.
Would the price in any way curb piracy?
Well, it is not going to curb piracy. Piracy is an issue we are hoping government would help us to tackle. I cannot go into the streets to fight them because we have law enforcement agencies we pay to do that and it is their responsibility to protect intellectual property. I'm hoping with the new government in place, they will take our cry seriously because it has been going on for a very long time and we have been complaining.
I'm not kidding myself that we can eradicate piracy completely, but it can easily be checked, and we can send them into hiding unlike now that they are operating under our very nose. It is as if we cannot do anything about them. If we can have special police, like special marshal, to deal with these people, they would send them into hiding and the industry would become as lucrative as it ought to be. Then major investors will return to the industry.
Won't piracy affect the album, because people may want to buy it at a cheaper price?
I'm going to count on the generality of the public and my fans not to patronize pirated copies.
When was it released?
A couple of weeks ago.
What kind of songs are there?
Well, we have good music with a lot of highlife.
Can you ever do a song like Mr Fantastic and Oruka again?
I can't do a song like that again because those songs were from day one.
So, you believe with God you can surpass Oruka, Face Me I Face You and the rest?
I'm not trying to surpass them. All I'm doing is good music. They all represent various times of my life.
People say Sunny Neji is proud. Are you?
It depends from what perspective people are looking at me. I'm not proud, but I'm one of the most reserved in the music industry.
Why do you prefer playing with live band?
It depends on what you believe in. When you believe in something, it will definitely work out the way you want it.
Is there any difference between live performance and recorded music?
Yes, there is. In live performance you have your drummers and musicians performing on stage but for CDs, it is already edited in the studio, so you won't know the stress they have been through.
Do you go out to perform?
Yes.
Tell me about the beginning of your story, musically.
The beginning was way back when I was a little child in my village. My grandfather used to be a chief. He and his friends used to perform different kinds of cultural activities in our house then like singing, drumming and dancing. I grew up dancing to cultural music. When I came to Lagos to live with my brother, I was offered free education. Then I started falling in love with some contemporary music. I was a music lover, a music collector and we had almost every album you can think of that was reigning the, from Bob Marley to Fela, Sunny Ade and Sammie Okposo. That was when I fell in love with contemporary music. I started writing songs in secondary school and I decided to release albums when I was in the university. I released my very first album in 1991.
Which of your albums is the most successful?
I think that would be between Unchained and Mr Fantastic. But I think Unchained is it.
Which of them gave you more profit?
None gave me profit. To tell you the truth I did not make money from the sale of the albums, but they gave me fame, they positioned and opened a lot of new doors for me. It brought in a lot of fame. But from the album itself I did not make money. Pirates would not allow you to make money from your album and you cannot get sponsors or support from organizations that know they cannot make profit and you cannot even take loan from the bank. That is why we really need corporate investment in the industry. Pirates always discourage those who come in.
What kind of music do you play?
Well, it depends on how you connect with your fan. Your fans want music and you must define how you get the message across to them.
Why did you leave Kennis Music?
I was never in Kennis Music. No, I never worked in Kennis Music.
What happened between you and Lagbaja? I hear you used to be a part of his band?
Yes, I used to be part of his band and I was the lead singer for a couple of years before the creation of Lagbaja. It was after the creation that I decided to pursue my own career.
Are you satisfied?
Well, I want to say I would like to see structures return to the industry, a situation whereby musicians can be protected.Then I would be able to say I contributed my own quota to the growth of the industry and made it better than I met it.
What did you study at Yaba College of Technology?
I studied fashion design.
Was it up to HND level?
No, OND level.
Music did not allow you to complete your HND?
Yes, it pushed me so hard I didn't have time to do something else.
How was your childhood?
Growing up was fun. I am not from a rich family but I didn't even know we were poor because we could afford three square meals a day and I was happy. We were okay in my family. It was really fun. I was pampered as the last child of the family and that made it more interesting.
What do you mean by you did not know you were poor?
Well, a little boy in the village is not exposed to so many things. I grew up in the village where the basic things you find in Lagos are not there. I was happy with what they could provide for me and I did not miss anything. It is now, when you begin to compare that you begin to say there was something missing then. We had our own thing then because we had clothes to wear, food to eat, playing around and no worries at all. It was fun.
First time you came to Lagos after village life, how was it?
It was wow for me, because that was the first time I would be seeing streetlights, big houses, so many cars and so many people, and it was completely hectic and new for me.
How old were you when you came to Lagos?
I was in secondary school; Form One, and I must have been 11 years then.
How far did you experiment with the opposite sex when you were young?
Well, if you are asking if I had girlfriends, no, because I was staying with my elder brother and he was very strict. I was not even allowed to go out much. It was straight home from school and I did not socialize very much. So I did not have the opportunity to mix with the opposite sex.
Did that stop you from having a girlfriend?
Yes, but I had a girlfriend who stayed in the same compound with me. We were in different schools and that is what happens when you are not allowed to go too far. You tend to make friends with those around you. And you know that was where I got my first heartbreak because one day she came back from school and told me to go find another girlfriend.
Why?
I did not know at the time, but I realized she grew up faster than me because you know girls grow faster than boys. And that was probably my only heartbreak.
That means you have been breaking girls' hearts after that?
Ha, I don't know, but that was my only heartbreak.
Okay, when was the first time you broke the heart of a girl?
I can't remember o. I don't think I have done that. What normally happens is that we just drift apart.
What are the things you did to let her know you were no longer interested?
I didn't do anything. What happened is that both of us knew we were just drifting apart and it was by mutual consent. So I don't think anybody broke anybody's heart.
Where are you from?
Cross River.
I heard Cross River guys get to know women early. How early were you dis-virgined?
I can't exactly remember when.
You were in secondary school then?
I reserve my comment.
Where did you meet your wife and how did you know she was your wife?
I met my wife at the bank. She was a banker and I happened to be one of her customers. I had a friend there who told me one day that they had a new lady there who is from my place. I said really, and we were introduced. We became friends and the more we got to know each other the more I realized she was my wife, and the more I got to know her. We did not court for too long because before then, I had been in a relationship for two or three years. We just courted for about 12 months and we knew we were going to get married.
How long have you been married?
It's going to 10 years this November
How many kids?
We have three lovely kids.
Is there any plan for more?
It's for God to decide, but personally I am okay. But when God gives, one takes.
As busy as you are, how do you find time to enjoy your marriage?
It is not very easy, but it is a decision you make. I tell people you cannot seek happiness from people, you must be happy yourself. The decision to enjoy your marriage lies within you. Every little time I have I spend with my family, and I try as much as possible to be around for them. When it is time to work, I work, and when it is time for my family, it is their time. It is very important; because that is the only way you can enjoy your marriage. You need to make that conscious decision to enjoy it.
Are you enjoying your marriage?
Definitely.
What does your wife do?
She was a banker, but right now she is a full time housewife.
Why did you let her become a full time housewife?
Well, she needed to spend more time with the children and she was always complaining about the working hours, which takes her away from the house from morning till evening. And if you don't give these children the time they need now, you will be the one to regret it. She needed more time with them. But I can tell you, it was not easy for her to choose.
What does the future hold for you?
I leave that to God. But one thing I know I would keep doing is that which God had created for me to do, which is to play good music. I will keep giving it my best and remain dedicated and committed, and leave the future to God because no man knows the future.
How do you get along with your mother-in-law?
Unfortunately, when I got married to my wife she had passed on and my mum had passed on too.
What about her father?
I speak with him as often as I can and I relate well with all her family. We have to keep the relationship going.
How old are your kids?
My first child is nine, the second is six and the third is three and we play a lot together. We talk and enjoy a very good relationship.
Do they know their father is a musician?
Yes, of course.
And they sing your songs?
They do, and in one of the songs, Happy Birthday, you will hear their voice. I featured two of them in the chorus.
What are the challenges of fatherhood?
Challenges of fatherhood are not out of the ordinary. You just need to be there for your kids when they need you and be there for them as a role model. You need to advise them, provide and cater for them. I think they are regular challenges every father would have, and we try as much as possible to rise up to these challenges because these children have been given to you by God to take care of them.
Were you in the labour room when your wife gave birth to any of your kids?
Yes, I was there for my first daughter.
How did it go?
It was an incredible experience. After I came out of that labour room I developed a new respect for women. What they go through, I don't think we men can, because when I came out of that room I concluded that women are stronger than men. It was an experience I had to put in a song, and that song was in my album Unchained. It is really an experience and you know basically when babies are growing you know they cannot talk and when something is wrong with them you just try so many things and pray one of them works. But the thing about being a father is to let your child teach you how to be one.
Did you ever change their diapers?
To be honest, I cannot remember changing one because my wife would not allow me. She was there all the time. But I was always around to carry the baby and all that.
Do you take them to school?
Yes, a couple of times.
Are they aware they have a celebrity as dad?
Yes, they are very aware of that.
What particular experience have you shared with them as a celebrity father?
At their matriculation in school (but there are a lot of experiences with them) they are always amused when they see all those people around me, but it is always interesting.
What does it take to be a good father?
Personally, I think you should love and care for your children. Don't spoil them. Discipline them if necessary and correct them lovingly, respect them and attend to their needs as quickly as possible. Get to know them so that if there is something wrong you can quickly see it. Understand them and be there for them. I think that is basically how to be a good father.
As a star, how do you handle women?
I just handle them like fans and it is important to handle them carefully. It is also important to take that decision.
Truly, have you ever met a woman who wanted to get down with you?
Ha, don't you think that would be dangerous? It would be dangerous to do that and I am a married man.
But, what if she likes you?
Ha, you just have to be careful. I can't do that because there must be some sort of chemistry before you do that.
Since you got married, has there been any other woman?
Since I got married, I have been married and I have stayed married.