Ogun House of Assembly Divided Again?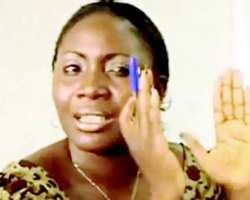 Going by the recent happenstances at the Ogun State House of Assembly at the election that brought in the new speaker and deputy speaker of the house, newly elected members further showed that there might be a sort of division in the house.
While Hon. Adijat Motunrayo Oladapo had high hopes of nabbing the position of the deputy speaker going by her activities in the house, Hon. Remi Hassan moved a motion for Hon. Sola Mafe to become the deputy speaker of the house. This was said to have shown that the much clamoured unity might not be there afterall.
Still on the perceived division in the house of assembly, unconfirmed information has it that the house members became divided as 15 of the members voted in house seeming interest of the new governor while 10 others voted in accordance with their allegiance to the seeming political godfather in Ogun Statepolitics, Aremo Olusegun Osoba.
Adijat was said to have lost for seeking favour from Aremo Osoba, though she has moved on an maintained that she won't be doing anything against the governor of the state because she believes so much in him, she resigned to fate as working with the house members to ensure a good and well governed state seems to be her paramount aim.
However, her fiends who had come from far and near for what was perceived as a double celebration, resigned to fate as her birthday was celebrated a day after the election of the house officers.