Actress Terry Pheto Scores A Role In "The Bold & The Beautiful"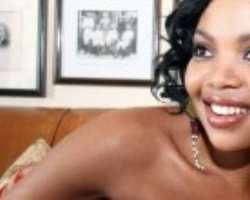 South African actress Terry Pheto had tongues flapping over her Oscar win for "Tsotsi", and now everyone around the country is once again singing her praises after she scored a role in American soap opera "The Bold and the Beautiful".
Pheto was thrilled to be part of the cast, as she has grown up watching the soapie. She had never "in [her] wildest dreams…[imagined herself] acting in the soapie".
Pheto also admitted that she was head-hunted for the role. She told no one but her friends and family of the opportunity, but everyone found out when she left for Los Angeles to prepare for shooting for the role.
Terry's role will come alive in 2012 as a South African heart surgeon.