In preparation for FAME Africa launch Nigerian Actors' Guild prezy to visit Gambia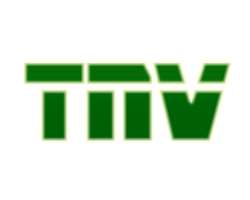 Veteran actor and current national president of the Actors Guild of Nigeria (AGN), Ejike Asiegbu will arrive in The Gambia next Tuesday, 9 December 2008.
Asiegbu has enjoyed a thriving acting career spanning over two decades. A University of Port-Harcourt, Theatre Arts graduate, he traversed television and stage productions before berthing a place in Nollywood's big screens as a home video actor.
His visit to the country is in honour of the launching of the Fame Africa initiative. This is a project that is meant to boost the country's movie industry. This will be achieved through the promotion of creative writing and the establishment of close links between the country's movie industry and those in other parts of the world such as Nigeria.
The official launching will be on Friday, December 12, 2008, at the Paradise Suites Hotel in Kololi. After the official launch ceremony, a reception will be held at the popular Milly's VIP club in Senegambia, Kololi, in honour of the AGN president.The launching ceremony is expected to be attended by dignitaries such as the SoS for Tourism and Culture; SoS for Youths and Sports; SoS for Communication, Information and Information Technology; the SoS for Basic and Secondary Education; the SoS for Higher Education; the chief of defense staff, Major General Lang Tombong Tamba and the head of Chancery at the Nigerian embassy, Obassey Okongor.