EJIRO OKURAME'S HUMILITY AT O'JEZ CLUB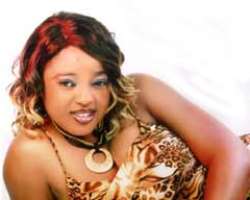 Guess who I stumbled into at Ojez last week, the versatile and well-expressed Nollywood actress called Ejiro Okurame. The sultry actress, I learnt, came o have a meeting with some director and producers over the state of the industry.
The problem is that, they say ever since the imbroglio currently going on between the censor's board started, most of the actors have not been working except of course those who are doing one or two soaps. (There is no job, they all cry out) Anyway, Ejiro, accompanied by some friends stormed the stars' hangout with style.
She exchanged pleasantry with virtually all the people present and to say she was saying yes ma, yes sir is obvious as she nearly use the sir/ma word to kill. What a cultured actress! Keep on flying jare Ejiro, you go reach there and even overtake them.