Viewers hail new Censors board media campaign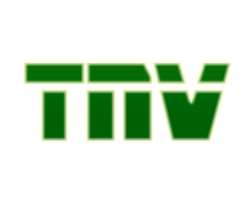 Tajudeen Adepetu, Sound City Boss
Whao! Barely a week after hitting the airwaves, TV viewers, especially movie buffs are already hailing and commending the Emeka Mba led National Film and Video Censors Board (NFVCB), for coming up with the laudable initiative.
Tagged: Mr. Clueless and Advocate, the five-in-one mini-series, is now showing constantly on several network TV stations. Most viewers who spoke with us, further praised the apex film regulatory body, for using some of t big names in the industry, in the campaign.
Meanwhile, aside viewers, stakeholders and practitioners are also applauding Mba and his creative team for the wondrous work. In the words of Tajudeen Adepetu, the honcho of Consolidated Media Associates, producers of Soundcity and Televistas, the new campaign would further help to restructure Nollywood. "Mba and his team are doing wonderfully well for Nollywood, and we are proud of them at the Board. The campaign is the best initiative for Nollywood at the moment,"
he enthused.
The titles in the new campaign currently rocking the airwaves are: Pirates of the Naija, Distributor vs Producer, Video Club Palava, Ride to Cell and To kill or Not to kill. According to Mba, the new campaign would help the board, in its war against piracy and the illegal distribution of movies.