Presidential Poll: ACN Condemns Massive Troops Deployment In South-West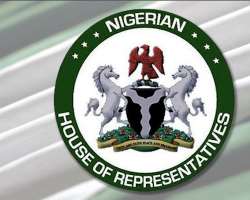 ABUJA, April 15, (THEWILL) - The Action Congress of Nigeria (ACN) has expressed shock at the
reported plan by the PDP-controlled federal government to massive deploy troops to Lagos and other states in the South-west, as part of what the party called 'a sinister motive to intimidate voters in the region during Saturday's presidential election.'
In a statement issued in Ilorin today by its National Publicity Secretary, Alhaji Lai Mohammed, the party said, however, that the strategy, at the behest of the so-called PDP stalwarts in the region, will backfire, since no military might can force the highly-discerning voters in the region to vote against their conscience.
''We know that the PDP is totally distraught at the shellacking it received in the South-west in the hands of our party in last week's National Assembly poll, and has thus grown desperate ahead of the remaining elections. But we've got news for the PDP: The worst is yet to come, as the people of the region will totally reject the party on Saturday and in subsequent poll,'' it said.
ACN said it is particularly worrisome that some of the troops are reportedly being mandated to occupy collations centres from the ward to local government and state levels, all in a bid to rig the presidential election for President Goodluck Jonathan and then portray last week's result in the National Assembly poll in the region as a fluke.
The party said the decision to militarise the South-west runs contrary to assurances given by INEC Chairman Attahiru Jega and the Chief of Arny Staff, Gen. Azubike Ihejirika, that soldiers will not be deployed at polling units or collation centres and will only intervene to restore order if the need arises.
It wondered whether the INEC boss is aware of the new plan to now send soldiers to polling units and collation centres, and the impact such brazen militarisation of the electoral process will have on the election.
ACN advised President Jonathan, who has consistently promised to give Nigeria a free and fair election, not allow himself to be railroaded into reversing the modest success achieved so far in the electoral process by those whose sole aim is to feather their own nests, even at the expense of the nation.
''The nocturnal meetings being held by highly-placed PDP members to thwart the wishes of the people of the South-west can only achieve the opposite: Strengthen the resolve of the people to vote massively against the ruling party that is not even ashamed to ask for the peoples' vote despite impoverishing them in the last 12 years.
''The massive infusion of cash by the PDP federal government, to which we alerted the nation on Thursday, is also a little too little too late, as the pittance being dangled before Nigerians cannot be a substitute for good and transparent governance, the type of which is epitomised by the ACN governments in Lagos, Osun, Ekiti, Edo and which is coming soon to Oyo and Ogun states,''the party said.
It called on all ACN supporters and indeed all Nigerians to be extra vigilant on Saturday to ensure that their votes are not stolen by the palpably desperate party called the PDP.