INTERNATIONAL AIRLINES' MULTIPLE ENTRY: IN WHOSE INTEREST?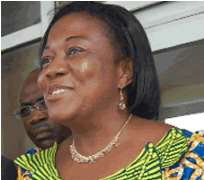 Fidelia Njeze
There is an old silent debate in the aviation sector questioning the rationale behind the Federal Government's continuous generosity in doling out both multiple entry points and additional flight frequencies to virtually all 'greedy' international airlines seeking to expand their operations in the country.
As it is in every debate, some are supporting the government, especially those feeding fat from the generosity, while some vehemently oppose it. No doubt, Nigeria today is the toast of about 40 schedule international and cargo airlines and that explains why all the foreign carriers are not only here, but jostling to fly into the major international airports from there respective hubs.
According to industry records, foreign airlines repatriated a whopping N200 billion from Nigeria in 2009 alone by way of capital flight.
Of the international airlines, British Airways topped the list of 'successful carriers' operating into Nigeria with ticket sold put at approximately N32 billion. It is followed closely by Emirates, grossing nearly N22 billion being the amount of tickets sold from January 2009 to December 2009.
Other big earners on the lucrative Nigerian routes are Virgin Atlantic (N11, 832,010, 763.40), Air France (N10, 859, 450,927.40), KLM,(N10, 507, 299, 275.00), Delta Air (N7, 001, 304, 508.00), Qatar Airways(N6,799, 302,758.00), South African Airways (N5, 775, 448, 204, Egypt Air (N4,831,799,154.60) Kenya Airways(N2,807,340, 905,00) Arik (N4,343,492,015.00 and Turkish Airlines (N1,825,406,905.40)
Others in the lower category of highest earners are Alitalia (N931, 339, 519), Iberia (N769, 187, 923), Saudi Arabian Airlines which only operates only to Kano from Jeddah grossed (N846, 133, 401.00, followed by China Southern Airlines with (N769, 187,932), Aero Contractors (N241, 438, 780), Afriqiyah (N302,496,743.00) and Royal Air Maroc which began operations a little over a year ago made (N266,627,990.00). While the huge sum of earnings has stunned many Nigerians and confirmed that Nigeria is haven for international trade and commerce, others have described this as big capital flight and national hemorrhage that must be stopped.
Two schools of thought are slugging it out in this debate: On one hand, the argument is; Should Nigeria shut her air borders against foreign airlines just because there are no domestic airlines to compete with them? Will that realize the age-long dream of expanding her international trade and commerce? Should the movement of foreign airlines into Nigeria be so restricted even when the government is signatory to various international conventions like the Yamoussoukro Declaration, Banjul Accord etc; that seek to promote liberalization of the African skies? Is it not better to collect royalties from foreign airlines where there is no reciprocity; than preventing Nigerians from accessing some countries?
On the other hand, the contending position is; What is the government doing in ensuring that favoured countries are as generous as Nigeria is in doling out frequencies and entry points to Nigerian registered airlines that seek to reciprocate the services? For how long will the country lose N200 billion yearly to capital flight while domestic airlines operating internationally gross a paltry N4 billion out of that figure? Must the domestic carriers be muscled out of business before the government is praised for 'honouring and supporting' air treaties, even when it is termed injurious? Can't the government strengthen the domestic operators so that they can be like their counterparts in other parts of the world? Where reciprocity is impossible, is it not better to collect fat royalty than the current peanuts?
Aviation analysts say the international airlines will continue to be the delight of the foreign airlines because above every other thing, they are ones keeping parastatal agencies in business as they pay their bills promptly. On the other hand, the domestic airlines are weak and ridden with debt.
In fact, they owe the agencies about N10billion and according to the Nigerian Airspace Management Agency (NAMA), it would have closed shops if not for the foreign airlines that pay promptly for services rendered.
So in simple permutation, government tends to cling to the international carriers as a strong support base and gradually abandoning the domestic carriers that are hundred percent private enterprises.
Though the argument over the government's preference for foreign airlines is still on, but answers to the above posers are beginning to emerge.
In taking a stab at the debate, an Aviation Consultant and Chief Executive Officer of PDT Consulting, Taiwo Adenekan, explained that countries try as much as possible to protect their domestic carriers from bigger foreign airlines who easily capitalize on various air treaties to prey on them.
He said if at all any government is negotiating a Bilateral Air Services Agreement (BASA) deal with another country, it must be done in a way that it does not hurt the domestic carriers; and where reciprocity is not possible, handsome royalty must be collected.
He also said BASA is usually between each country's major hub and not hubs; for instance Nigeria BASA deal with France should be between Murtala Muhammed International Airport (MMIA) Lagos and Charles De Gaulle Airport in Paris. He thus expressed disappointment at the federal government's generosity in granting both extra frequencies and multiple entry points to foreign airlines at the detriment of domestic carriers.
As a pancea, Adenekan called for a review of all BASAs Nigeria signed with various countries, describing them as injurious. 'We have multiple entries in this country. Ticket sales alone last year was about N200 billion. We have BASA with some countries and now they have what is called commercial agreement, which is worse off. British Airways for example comes into this country 14 times in a week (from Lagos and Abuja). The country is losing because the airlines are not investing in this country in terms of offices, in terms of staff or anything.
All the airlines are doing is they cart away those money back to their countries. As regards the exchange, they are the ones making the naira so big. In the past before, we had what was called a stabilized foreign exchange for airline alone. But CBN changed that rule, now they buy at the open market, it is one single exchange now. So the 80 per cent of the N200 billion are carted away annually without reinvestment in this country in terms of personnel, our staff are not trained, in terms infrastructure, they are not putting money together to do any other thing that is tangible. They are not buying aircraft, they are not doing corporate social responsibility.
So economically, we are losing at it. In the past 10 years or thereabout we have watched the contribution of the aviation sector to the GDP, it is between 2.5 and 4 percent but it should have gone higher than that when you look at some of the advance countries. So multiple entries gives more money to the foreign airlines at the detriment of the domestic airlines. On the operational side, before if you are going to Dubai you will fly Chanchangi or Bellview from Port Harcourt into Lagos then join your flight. Lagos remains the hub for all international flight then, now that one has been decentralized and the domestic airlines are dead.
Chanchangi is no longer flying, it is flying on borrowed aircraft. Bellview is out of business, because Bellview and Chanchangi they had 28 and 24 per cent market share on those routes especially Port Harcourt, Abuja, Kano. So the airlines are dead because all these airlines are there, KLM is in Kano, Air France is in Port Harcourt, Lufthansa is in Lagos, is in Abuja. They are all over the place so they kill the domestic operation. Government needs to review that policy. If you are flying another entry port, the amount of money they collect is about 80 dollars commercial agreement is nothing to write home about, government should review it. A substantial portion, I am looking at 30, 40 per cent from that 120 billion should be retained in this country', he stated in anger.
Corroborating the account of Adenekan, the Managing Director of Arik Air, Chris Ndulue described multiple entries as a dangerous phenomenon capable of the killing the domestic airlines.
He thus said the government should strongly involve the local operators when negotiating or review BASA deals.
'IN BASA meetings, domestic airlines should be represented so that we don't hurt ourselves. Take it or leave it, multi-designation weakens domestic operators and it should be stopped. We have made this known to the Ministry of Aviation and the Nigerian Civil Aviation Authority (NCAA). Giving out the local routes to international airlines is not helpful at all because it's from these routes that we make money', he stated. Another industry player and former Chief Executive of Bellview Airlines, Kayode Odukoya is of the view that the government should strengthen the domestic operators so that they can compete effectively with the international carriers.
'We can reciprocate some of the BASA deals and with that save some of the foreign exchange. That is better than trading off the routes for royalties. Nigeria signed both Open Skies Agreement (OSA) and Bilateral Air Services Agreement (BASA) with various nations across the globe. The aim is to improve the economy by promoting international business and in the process, earn foreign exchange.
OSA which Nigeria signed only with the United States of America (USA) in 2000 means each country can operate into the other's airports unhindered. There is no restriction as to the airport(s) of choice, ground handling and so on.
North American Airlines was the first USA carrier to operate under the Nigeria/USA OSA. It later discontinued and then Delta Air Lines came onboard. United Airlines has also joined and Continental is also expected to join the party before the year winds up. To reciprocate the deal from Nigeria's end is Arik Air, Bellview and Air Nigeria, which were the three domestic airlines designated by the Federal Government.
Unfortunately, Bellview has packed up, leaving only Arik and Air Nigeria. The Director General of the Nigerian Civil Aviation Authority (NCAA), Dr Harold Demuren said one of the hurdles that slowed down Nigeria's reciprocity was Category One, whose journey took about four years to complete. In the interim, Arik had to start the Lagos-New York operations under a wet lease arrangement.
However, BASA as the name implies, is an agreement signed between countries to carry out scheduled air services between their main airports. In Nigeria, BASA deals are handled by the International Economic Relations division of the Transportation Ministry. The Division represents the Ministry in Bilateral Air Services Agreement (BASA) meetings with other countries as well as liaises with regional and International Multilateral Agencies on aviation matters.
The main denominator in BASA discussions is reciprocity. Before it is signed, the contracting countries are convinced that the deal is done with every sense of equity such that no party feels cheated out of the deal. It clearly stipulates the type of aircraft to be used for the service, the frequencies, and of course, the destination.
In the event where one party cannot reciprocate, it collects royalties from its 'performing' partner.
As at today, virtually all international airlines are flying into the four main international airports in Nigeria (Lagos, Abuja, Port Harcourt and Kano), from their respective hubs. What this means is that domestic airlines like IRS, Chanchangi, Capital, Aero, Air Nigeria and Arik Air that hitherto fed the international airlines with passengers from other domestic destinations have been weaned and subsequently starved of that market.
The domestic airlines usually operate late evening flights to Lagos from Abuja, Kano, Port Harcourt and other routes with most of the passengers meant for foreign airlines. However, with multiple entries becoming the order of the day, domestic operators have lost that juicy market to the European carriers that become stronger while Nigeria registered airlines become weaker.
Aviation analysts have argued that the country is worse off if she does not protect her market.
According to Olumide Ohunayo of Zenith Travels, aside the huge capital flight, the foreign airlines are no longer interested in interlining with Nigerian carriers because the attraction is usually the feeding and de-feeding mechanism whereby the local airlines feed the international airlines with passenger from a hub like MMIA and also help them distribute the passengers the fly in from overseas in Nigeria.
'But when the foreign airlines are already flying to virtually all the lucrative domestic routes, of what importance then is the interlining? When they find out that they are closed and they are not able to expand, it does not attract foreign investors to want to partner or ask them to come and join any of the global alliances. Why are these global alliances looking for airlines in India, Vietnam, or in one region or the other to partner with them?
The answer is simple; it's because they want them to bring their own domestic market as a marketing point to supply to the alliance group. But in our own case, we don't have it because we have opened all the entries and the airlines are coming in. I can excuse for the Africa carriers because we are part of the Yamoussoukro Accord, we have championed it and we say we believe in it but for the other foreign carriers it is a problem. And again, why are we not looking at what can be done to our airlines?
We cannot continue like this, we need to move these airlines from individually owned carriers to carriers owned by Nigerians. It is when we do this they can now start keying into public facilities and we can all work together to get the things are right for them?', he queried.
Painfully over 70 percent of these BASA deals are not being reciprocated by domestic airlines due to myriads of reasons that includes poor financial muscle. Even when some domestic airlines have shown both willingness and capacity to reciprocate the BASA deal, they meet stiff resistance at the other end.
The Executive Chairman, Arik Air, Sir Joseph Akinola Arumemi-Ikhide told aviation correspondents recently that it suffered terribly in the hands of the Ethiopian government before being granted slots and commercial landing rights in Addis Ababa. The same was the scenario when it indicated interest to fly to London Heathrow. The UK government then allegedly plotted to give the airline landing slots into Gatwick but it took concerted efforts from the Nigerian government to get slots into Heathrow which is UK's main hub.
With Arik Chairman's experience, especially with the Ethiopia, aviation stakeholders have queried the rationale behind the delay in getting slots when Ethiopian Airlines enjoys 14 frequencies out of Nigeria weekly. As at today, Delta flies out daily to Atlanta, USA from Lagos and Abuja. Same with Lufthansa and British Airways. Air France and KLM fly daily to Paris from Lagos and Port Harcourt.
Emirates also operates two daily services to Dubai from Lagos and has been working hard to get the government's nod to do Abuja-Dubai service as well. Emirates believes in leaving the skies open and allowing competition to determine who stays and who leaves the scene.
Afriqiyah Airways, Egypt Air, Ethiopian Airlines and Kenya Airways also fly from other destinations outside Lagos to their main hubs; hiding under the various African air treaties. Indeed, there were over 40 BASAs the airline was to operate as a national carrier, but it was able to operate about 10, leaving the other 30 fallow. To avoid complete loss, the airline thus entered into commercial agreement with the incoming airlines to collect royalties on the routes.
For instance, as Lufthansa comes to Nigeria from Germany and no Nigerian carrier goes there, Nigerian Government now said for the leg a local airline ought to cover which is unavailable; Lufthansa carries the passengers but pays the country some commission or royalty. According to aviation analysts, the so-called royalty is somewhat small, about 5 US dollars per passenger. The funds grew big over the years as foreign airlines swell in volume.
Commenting on the Nigerian BASA deals, former Director of Operations of NAL and renowned pilot, Capt Dele Ore, x-rayed the entire BASA deals of Nigeria and submitted that Nigeria has been at the losing end since its inception.
His words: 'As far as BASA is concerned, we've been running fully at a deficit. This deficit as enshrined in the negotiations ensure we receive some kind of royalty, especially where NAL couldn't fly to. Unfortunately, over the years or at the demise of Nigeria Airways, it looks like this royalty that was being collected cannot really be accounted for. Later, they went ahead and created an account where the royalties were funneled into. Now, from that federation account, what really happens to it is a big question I cannot answer. It is pertinent to state here that the losses are enormous when you sign a BASA deal and you do not reciprocate it.
Reciprocity is something you must strive to live up to. Worst case scenario, you could get another carrier that can operate that route on your behalf and spell out how the proceeds will be shared. If not, you'll lose all round. These, I must say we have lost over the years. And we also allow some countries to claim what we call grandfathers' right over us as being our colonial masters. They're thinking that these rights they hold automatically make us their children and for that reason they were not even paying these royalties.
That had a ripple effect because it culminated into general refusal to pay royalties. Some countries started complaining that paying was wrong, arguing that if UK does not pay, why should they be paying since their services were buoyed on BASA? So, they refused to pay as well. I don't know how much of that mess has been cleared off now. But recently, the issue of BASA came up with the UK and Nigerian government for renegotiation. This renegotiation, as far as I'm concerned is long overdue because you can see that the terms of the original BASA was not being adhered to. With that lopsided arrangement and disrespect to agreement, it now became, instead of single airline, a multiple designation.
We are now having multiple entry, no longer my own capital to your own main gate. People are now coming in to Port-Harcourt, Abuja, Lagos and all that. So, for this to be properly addressed, it requires renegotiation and it also requires very knowledgeable people to be on the government delegation, so that we are not shortchanged.
Because some BASA deals, you can whip in many things- aircraft maintenance, aircraft technology transfer, training and all of that. This might be areas you know that you are deficient and so you can always rub in all these things. That is why we call it bilateral and the people must come to the drawing board where we sit down together and we agree. When we now agree, we sign. The two governments will now go and ratify it. So, I think we've lost quite a lot in BASA agreement because people are either just operating and not paying the right royalties or not even paying at all. Better still, we should have encouraged some Nigerian airlines to go to some areas where we don't have reciprocal service', he stated.
Unfortunately, Nigeria is losing billions annually to capital flight under the watch of the National Assembly that appears to be doing nothing other than verbal action to remedy the situation.
At some point, the House of Representatives Committee on Aviation boasted of reviewing the multiple entries granted the foreign carriers, as it is detrimental to local operators.
Till date, neither have they addressed the issue of multiple frequencies nor held the much-publicized public hearing on the matter.