Would you stay with your wife if she can't bear children?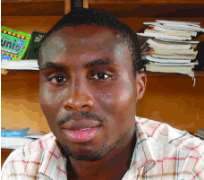 Alex
If I have taken a decision not to divorce my wife as I wrote sometime ago on this platform, I will not let her go if she can not give me a child. Children are the heritage of the Lord but when they are not coming does not mean that God has forgotten the person. Except she did one thing or the other at her prime which she refused to tell me, maybe I might have spent so much money going here and there seeking for help and on a good day I found out that she has done it and allow me suffer unjustly, then I will let her go while I try my luck elsewhere.
Eluemuno Afam
It has to do with religion and what I feel for the person. People have different reasons for going into marriage. If it's about children, there are a lot of motherless babies homes where one can take a child and care for him or her. I would marry a girl I love even if she can't give me a child.
Nduka Ujaidu
It depends on my faith. If my faith can carry me, I would marry her. After all children are not the basis for marriage.
Obinna Okpara
I will first of all put myself in her shoes. What if I am the one who is impotent? The Bible says that we should love our neighbours as ourselves. If I love her, I should stick to her, after all it is not her making. Some things happen to people without them knowing. I will simply see it as the will of God.
Sam Kingsley
If I am to marry her as a young man and I discover before going into the marriage, I will not marry her, but if I am marrying her as an old man, I will marry her for companionship.
Akere Sunny
I will marry her if my love for her is very strong. I know that families would talk but I will decide what I want. If I love her truly, nothing would stop me from marrying her.
Joseph Akpu
If I discover she would not be able to give me a child, why should I go into marriage with her? Am I marrying her as my fellow man or what? What would she be doing in my house if she can't give me a child? I can only do that if I did not find out before marrying her.
Peter Otiko
I will marry her only if my love for her would conquer the challenge of not having a child from her. I know there is nothing impossible with God. But on the other hand, I may not, if I discover, because prevention is better than cure.
Sodiq Anjorin
I don't think I can stay with a woman that cannot bear me children. The purpose of a man and woman coming together as a couple is to rear children, if that is not achieved then there is no need for us staying together again. It is my life, I believe.
Kingsley Olu
Of course, I can stay with her. The issue of child rearing is not the making of man but God's. The book of Ecclesiastics says "There is time for everything". So, if the child thing does not come at the right time, I will wait for God's time. I will see the situation as my cross and carry it because of my marital vow.
Chuks Abanum
If I try her three times and nothing happens, I will have to look for another person because the reason I marry is to have children.
Obinna Nwaeke
I can't continue in such a fruitless marriage. My mother gave birth to me, so I must multiply.
Chukwuebuka Egwu
Continue to live with her without children? No, I can't. She is not the only woman in the world, I will have to try others.
Melvin
Why should I divorce my wife because she can't give birth? Is she God who gives children? I can't divorce my wife because she is barren, instead I will pray for her. I believe in miracles and I serve a God who does miraculous things, so why should I doubt Him? I don't care what the doctors say, I only believe what God says.
Chris
The issue of divorce is not an option for me. Is she the one who makes children? I believe it is the best time to show her love and affection so she won't die before her time. I would go for adoption since I love her so well and I believe that through that process, doors of favour will be opened up to me. I have seen cases like that.
Patrick Okafor
To be sincere, I will only stay with her on one condition, that I will give her grace of two years and if after two years nothing happens, I will get another wife, and when the second bears the child, the first will train the child for me. I will do that because of the pressure from my parents.
Nonso Udemezue
It is a cross you have to bear, so I will stick to it and go for an adoption and plan on how to build the family with the adopted children. By the way, marriage is for better or for worse.
Onyebuche Young
God forbid. I can't imagine myself staying with a woman who can't bear children. When I go out with my friends and they have their children around them, what will I say or do? No child, no marriage.