Who is your ideal woman, Genevieve or Rita?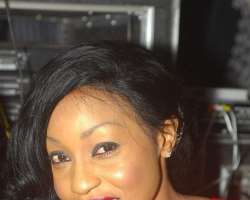 Genevieve Nnaji has made her mark not only as one of the best faces in Nollywood but also as one of the most stylish actress.
As an actress, she has remained consistent both in her craft and in her style. Genny as fondly called exudes sophistication and class which only a few actresses possess, and she has a great figure to compliment her alluring look.
Rita Dominic is also one of the Nigeria's most talented actresses. A fierce Nollywood diva, she is good at interpreting her roles diligently. Apart from her acting prowess, her dress sense has kept her constantly in the news. Stunning, attractive and a powerful dresser, Rita has a unique dress sense that only a few could rival.
And over the years, these two actresses have remained on the top list of the best dressed actress in Nollywood.
They turn heads on the red carpets anytime and are the darlings of the Paparazi. They have on several occasions been adjudged as best-dressed Nollywood actresses at different times through polls conducted by celebrity news/online tabloids. The competition between the two, has remained fierce.
Recently, Genny also added another award to her kit, when she emerged as "The most stylish lady in her 30s" at a classy event that took place in Lagos.
And ever since she received the award, the question on most people's mind is "Is Genny really the most stylish lady in her 30s." While there are those who believe Genny truly is the most stylish, there are still others those who feel that if any actress in Nollywood deserves such honour, it should be Rita.
To a lot of people, Genny has been able to maintain a gorgeous look year after year. She is more versatile, stylish, and can be described as modern with classic twist. She loves timeless essentials and is never afraid to take chances.
She combines colors, textures and avoids getting stuck in the fashion rut. She has this soft and sensual look. She dresses her age and carries herself well. She also dresses to suit her body type and at most events she usually looks very classy. No doubt Genevieve has upped her game.
Rita Dominic on the other hand may be considered the queen of vogue. She wears the real labels, shops at world class boutiques like Selfridges, and loves designer labels like Marc Jacobs, Gucci, Christian Dior, which obviously cost a fortune.
Rita is a red carpet delight anytime. Known for her hot and sexy hairstyles over the years, Rita has created a signature look inspired from the retro style yet modern.
She has her own style and not afraid to experiment. She loves to have fun with clothes and could take risks with color combination and all that.
Her style is fresh, fun and inspiring. She also pays serious attention to her skin and loves to flaunt her assets. She loves to show up looking classy at most of the A-class event she steps into.
No doubt, these two actresses have become a major force to reckon with as far as fashion is concerned in Nollywood.
And since both have admirable dress sense, the next question now should be who really rocks the red carpet better among these two ladies?