The Silent Scandals Surrounding a Nollywood Actress.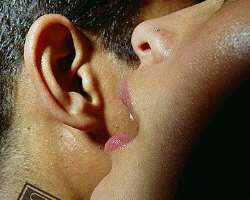 Pease do not come to a conclusion or judge this actress until you finish reading this story and can work out the mathematics all by yourself.
There is war brewing in all corners for this actress as the gossipvine is hot with the leakage of her love laisons in london with an ikeja based billionaire who is well known.
The gossip vine has it that both lovers had their last liason in london in 2010. when the actress met him up in his house in the Uk...now their love story has been leaked and the actress' hubby has gotten wind of it and is threatening brimstone and fire.olofofos inform me that the supposed hubby of the actress was quoted as saying he was sure of the first child from his wife as his but doubted the second child she put to bed last year belonged to him.
Olofofos say the actress' berlin trip with an older politician which leaked a while back beofre she got pregnant with her second child was also true because her hubby collected the 'jeep'he gave her because of this incidence and his family members asked her to leave his house but before they arrived in the monring to throw her out,she had vacated the house with all the furniture.
''This happened just after the berlin incident,when she moved out,she left with things he needed so he kept calling her,she went to him to settle and when she returned to nigeria she told him she was pregnant with their second child. his family members cannot stand her,his uk based sister has sworn her brother will never marry her,his parents are not in her good book as well''
She once had a quarell with her abroad based hubby and one day he sent her sms on set and begged her not to travel to see him again unless she seeks for help to cure the strong stench from her private part.
The love affair with the billionaire that has leaked has also gotten to the ears of abroad based hubby and is also quoted to have said he also knows about this corner corner love and wants out...this actress is not having it easy at the moment....her supposed in laws do not want to see her or agree that their son perform the final marraige rites on her,it is whispered hubby does not give her a kobo for her upkeep and is constantly jumping from one club to another in his base abroad.
Who wants to know who the actress ?she is light skinned,pretty mama of two lovely kids,parades tattoos and her friends have tagged her amebo of the century but who cares?
Her name?try 5-7-15 and 7-5-15....now keep juggling this numbers till you arrive at a popular nollywood name. ..end of puzzle.
Whatever name you arrive at,you are on your own...no prizes to be won.