DAREY DROPS NEW ALBUM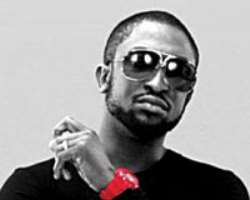 The long wait is over and fans of Darey can now heave a heavy sigh of relief as the musician finally releases his new double album Double Dare digitally and physically.
A double album, the new job took a while and it features several collaborators in Lagos, London, South Africa, Abuja and America.
The new albums, released in two different CDs (differently titled Heart and Beat to form the word Heartbeat) are 'products of necessity', says a statement from Darey. On the one hand, the first CD Vol.1: Heart parades a rare, mind-blowing set of timeless slow to mid-tempo R&B/Soul tunes that truly expose the naked essence of Darey's wide vocal range.
While on the other hand, the second disc Vol. 2: Beat contains more up-tempo dance tracks on which Darey exhibits his edgy style, while still displaying his virtuoso vocal prowess.
Personally, fans will see the two sides of Darey, especially the fun-playful aspect, of a man mostly known to be straight-up 'smooth, calm and collected.' And musically, they'll experience the double-dimension of his art; the interesting diversity of his talent, and the depth of his skills.
At a time when most artists prefer to play it safe, lingering within the confines of convention, towing the line of the ordinary to remain relevant, Darey prefers to stand on the ledge, daring to maintain his artistic distinctiveness.
The new albums, released on the Soul Muzik features  Timaya on 'Back To Sender', Psquare on 'Provider', Mo'Cheddah on 'Turn Me On', while Grammy award-winning rapper, and hiphop bestseller Chamillionaire joins Darey to deliver a spectacular remix of 'The Way You Are'.
'It was fun working with all these amazing talents', Darey says. 'And I'm very honoured to have worked with everyone on the album. From producers to writers, engineers, singers, rappers and all.'