I Have Never Dated Any Artiste - Lola Alao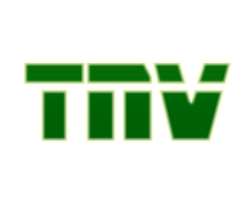 Lola Alao is one of the big stars in the Nollywood circle whose presence is highly recognised in both English and Yoruba movies. She recently spoke with GBENGA OLUMIDE on her acting career, disclosing that acting has made her lose her privacy. Excerpts:
Most of you artistes don't seem to like the press, why?
It's because you people are good at writing negative stories about us and it's very degrading and you know it. It's very painful because things that never exist you write it. Even you people once wrote that I was dating Bukola Saraki and there was nothing between us. You also wrote that I was dating Femi Brainard and there was nothing like that, even I have never seen him one-on-one.
Tell us a little more about yourself?
My name is Lola Alao, I'm from Kogi State. I'm the first child of my parents. My father was a soldier, he is retired now. I'm from a family of four, two boys, two girls. I went to Army Children's School, Sobi Barracks, Ilorin. Then, I went to Apata Memorial High School, Isolo, Okota. I went to YWCA, and had a diploma in Catering and Hotel Management; I later went to UNILAG where I read Theatre Arts.
Were you motivated to read Theatre Arts?
No. What happened was that I was an air hostess with Okada Airline and I had loved seeing late Tokunbo Ajayi on the screen and I loved to be a TV person, a TV broadcaster, not an actress. But, luckily for me, there was this Uncle called Taiwo Ibikemi that came to my house and said Lola there is this audition for Ripples, and asked me to come. I went for the audition and I was given a role, I played the role of a Confidential Secretary and after I had featured in Fortunes and others, Chiko Ejiro, after seeing my performance, came and said Lola, let's produce a movie. We produced a movie titled, Aye Ma Le, that was how it started.
When was your big break?
Big break? I won't lie to you, I've acted in so many Soap Operas like Ripples, Fortunes and so on. But it was when I started acting Yoruba movies that people started calling me here and there. When I did Boya le mo and Aye ma le, it was as if I've never acted before and Uncle Wemimo now came, he had seen Aye ma le and he invited me for Eko Wenjele.
What really brought you to stardom?
Like I told you, I love late Tokunbo Ajayi; then, when I saw her reading news on the screen, I used to tell my father that it was either I become an air hostess or a newscaster. But luckily for me, I became an air hostess with Okada Airline and later somebody just came and said Lola, come and act. So, I told my father about this and he said go on, it's your dream. That was just it.
What is your philosophy of life?
My philosophy of life is to be simple, kind to people, and helping people.
What's your relationship with other actresses?
Beautiful. I don't know about them, but for me, I have one mind, I believe we are all brothers and sisters that do things in common under one umbrella called ANTP. And talking about Nollywood, we are one.
How do you cope with the male admirers?
What do you mean by male admirers? People that call me know that I'm a married woman and I also do tell them that I'm married, nothing more.
Any regrets?
The only regret is that I've lost my privacy. I can't go to the market, I can't shop, I can't do anything again.
If your husband asks you to quit acting...?
He will never ask me to quit acting because he is very, very understanding. I told him right from the beginning that if you want to marry me, you have to encourage me at my job because I've started acting before he married me.
How fulfilled are you?
Oh! I'm very fulfilled by the special grace of God.
What turns you on and what turns you off?
I've just told you that my turn-off is that I've lost my privacy. Acting has taken me round the whole world and I have no regret for that.
In a short sentence, who is Lola Alao?
Lola Alao is a mother, she's a God-fearing person, she's a good mother, a good sister to her young ones and she's a good daughter to her parents.
What's the secret of your beauty?
Ah! thank you, I'm flattered. It is the grace of God, nobody but God.
Any advice for the younger ones?
Yes, they should never give up in their hope and whatever they believe they can become they should please get educated and should not sleep with any directors or producers just because they want to become a star. I have never dated any artiste, producer or marketer, and here I am today. So, definitely any other person can get to where I am today without sleeping with anybody, that is what I have for them.