There were times I got fed up with Tuface —Joyce Ize-Iyamu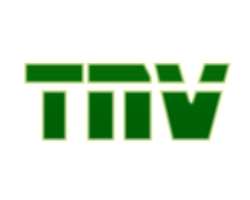 While other members of her family were trying to be the stars she chose to become the manager behind the scenes, an art she took along with her to the Ivory towers. Today, Joyce Ize-Iyamu has not only become a manager of star musicians like Tuface Idibia, Weird MC, OJB Jezreel, Ruggedman and so on, she won the MTV award for the best Artiste Manager in Africa at the same MTV Base award s that got Tuface his prestigious honour. In this chat with AHAOMA KANU, she opens up on how she got into the industry and revealed it wasn't all rosy working with Tuface.
Childhood dreams
I was born into a family of three girls, where music and sports were central and I would say I discovered my talent for artiste management at the tender age of 11.I've wanted to be an artiste manager from when I was 11. My mum wanted all her kids to do music and sports. You must participate in at least, one or each of them. I played football. I tried to run but it did not work, so I took up badminton and volleyball, I loved to dance too. My mum took us to children's parties where we choreographed. We were three siblings plus five friends. We went in for dance competitions as well.
Becoming Artiste Manager.
My family became so popular that our family friends came for their services whenever they had events. But at the age11, I decided to retire and work as the manager of the group. I was 11 when I told my mum I want to retire from dancing. She was flabbergasted but she took it in her stride. She said 'okay, what do you want to do?' 'I wanted to be the manager of the group.' I replied. I wanted to be the one choreographing them and taking them around. My mum said 'fine.' That was how I started acting as a manager. My mum told her friends that I was the new manager of the group and not her. People would come and tell my mum, 'we want your children to come and dance for us' and my mum would direct them to me, 'talk to her,' she would say, 'She is the manager.' We were making some money and we had piggy banks so we were saving as well.
Education
I got admission to study Business Administration at the University of Benin, Benin City, Edo State and I took my skills along with me. I was doing concerts and planned weddings while pursuing my degree. On graduation, I took on the crew of Surulere and managed the likes of OJB Jezreel and the entire Silver Point crew, including Ruggedman, Nomoreloss, Abounce and Jafar among others for over three years.
Getting into Now Muzik
I would say that my her fame spread as an artiste manager and I got the chance of hooking up with Efe Omoregbe, alongside Don T at Now Muzik. I was a known manager when I hooked up with Efe Omogregbe and Don T at Now Music. We were partners in the business. But due to personal differences I left to start my own thing. It was at Now Muzik that I started working with Tuface. Later I left to start my own company, Rouge Entertainment. Later, came under Rouge and ever since, we have been working together."
High points
The high points of working with Tuface were when he won MTV Base Award for African act of the year; I knew that I was instrumental to the success and it gave me a feeling of fulfilment. I got a plaque for Best Artiste Manager for Africa that year. Another special moment was when he won the MOBO Awards. Next was the launch of his second album, Grass To Grace. I have a passion for music. When I want to work with any artiste, I watch out for passion. Tuface has a lot of passion."
Working with Tuface.
"I won't say that we have had a problem-free relationship. But we have been able to transcend them. I make mistakes, he makes mistakes too but we are able to chart a course and learn from them. There were many times that I wanted to call it quits because I just get fed up but my problem is that I am passionate about what I do so my saying I would not do this again would only last for about five minuets. In another five minutes I am jumping about and doing what I know I do best. I hooked up with Tuface five years ago and will describe him as humble and goal oriented. He knows what he wants to do and where he is going. He is very talented. He is nice to work with.
MTV deal
When MTV came to Nigeria, it needed a face to serve as a spring board to kick-start its services. I saw the opportunities for Tuface after Femi Olagbaye spoke to me about the Pan African vision of the biggest music TV network in the world. We decided to make him the face of MTV. It was not really a contractual thing. MTV liked his music and they decided to work with him. I was the one behind it. So I said let's do this together.
The result was instantaneous. Overnight, Tuface transformed into an African brand. His efforts were rewarded when he won the Best African Act of the Year at MTV Europe Awards, 2005.
Taking credit for Tuface success.
No! I won't take total credit. He has a wonderful team around him. He has a good record label, Kennis Music. At Now Muzic there was synergy. Efe Omoregbe and his crew put in their own quota. It would be wrong for me to take total credit but the fact is that I was instrumental to his success."
Secret to success
A lot of people come up to me and say 'I am looking for a manager' but if I don't see that passion in them, I don't work with them. Most people want to sing because they want everyone on their street to know them. They want the razzmatazz, the women, and free beer but a very few people actually love music. I try to make sure that those that I work with are passionate about the business of music and those that are passionate will do anything to actualise their talent. In Tuface I saw that desire to excel; that was the wonderful thing about him. At that time we met, African Queen was not yet a national anthem but I saw the potential. It was a song that I did not want to rest in Nigeria. I felt that it was the Nigerian version of Bob Marley's No Woman No Cry so. I wanted to take it beyond the shores of Nigeria and we did that.
Current project
We did a show in Barbados last year. This year we are trying to bring Caribbean music to Nigeria. The Caribbean used to have this Soca Festival in Lagos. When we were tots, we used to go for the West Indies music festival. But that was then. Rouge Entertainment is reviving Soca in Nigeria. We are having a mini Soca festival with artistes from the Caribbean and Africa
Dreams
"To make Rouge Entertainment the number one artistes management outfit in Nigeria and Africa. I want to see not just one of my artistes but the entire artiste I work with up there. I am also managing Weird MC now. I am also the African manager for Amaeze Igbinedion, a new artiste on the block. Nigerians should watch out for her.