GOWON, FAYEMI, ALAAFIN, OTHERS LAUD BABALOLA ON EDUCATION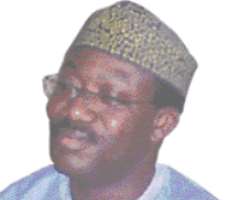 Eminent Nigerians at the weekend poured encomiums on erudite lawyer, Aare Afe Babalola (SAN) for spearheading efforts at reversing the trend of falling standard of education in the country, urging others endowed to emulate his good example.
Former head of state, General Yakubu Gowon (retd), Ekiti State Governor Kayode Fayemi, the Alaafin of Oyo, Oba Lamidi Olayiwola Adeyemi III lauded the roles of the renowned educationist and founder/president of Afe Babalola University, Ado-Ekiti (ABUAD) in championing return of quality education, especially at the tertiary level.
This, the erudite educationist has done through, not only his wave-making activities as chancellor and chairman, Governing Council of the University of Lagos, but also the establishment of a world class university currently serving as role model for other universities in the country.
The occasion was the 2nd Founder's Day anniversary of the institution, where General Gowon was a guest lecturer. Others who were at the colorful event included three serving ministers, former governors, captains of industry, traditional rulers, some vice-chancellors across the South-west, and professionals.
The former Nigerian leader paid tributes to the legal luminary's selfless services and promotion of education in the country with his God-given wealth, time and energy, despite the privations he suffered to get educated himself.
Babalola, he said, had literally created an ocean with the raindrops that God deposited on his rooftop, stressing that he saw 'hell' in his quest for the proverbial Golden Fleece. 'What he has done is to use his God-given talent and his opportunities as well as wealth to sow into the lives of so many people, especially in his home town, to demonstrate the teaching methodology of 'teach one, teach all.'
Gowon observed that Aare Babalola's contributions were particularly laudable given that education 'is a good platform to launch the rebirth of our dear nation.'
Governor Fayemi like other eminent people at the event including ministers of State for Education, Agriculture and the Federal Capital Territory, pledged to support ABUAD, while calling on other well meaning individuals to emulate the founder in the task of lifting the education of Nigeria from its present sorry state to loftier height.
Speaking on the topic: 'Alarming Decline in Education Standard in Nigeria: Reversing in and moving it forward' General Gowon lamented that over the years Nigeria's educational system, had been on a downward spiral in terms of quality, while it had virtually become increasingly difficult to match content with practice.
He blamed the trend on inconsistent educational policies, which, he said, had caused a great deal of confusion in the system. He, therefore, called for a return to basics to raise the standard of education.
Highlight of the event was the presentation of over N7 million by the university's proprietor to 51 outstanding students for their brilliance, diligence, neatness among other criteria aimed at inculcating good moral values into members of the new academic community.