DDC machines fail to detect multiple registrations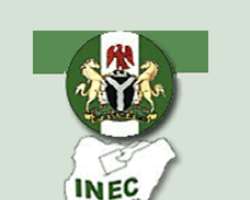 Fear of the inability of the Direct Data Capturing (DDC) machines of the Independent National Electoral Commission (INEC) to detect multiple registrations has gripped politicians in Osun State.
Investigations conducted by Daily Sun yesterday in Osogbo revealed the DDC machines were not connected to any central data base yet to detect multiple registrations.
However, it was learnt thatwhen the captured data were collated the multiple registration would be detected and the culprits would not only be disallowed from voting but also risked prosecution.
It was gathered that some smart politicians had started moving from one registration centre to the other to register and in the process had more than enough voters' cards in their arsenal.
Although, many of the corps members spoken to were at a loss as most of them could not identify those engaged in the unlawful act, Daily Sun observed that politicians had engaged the services of miscreants, who moved from one registration centre to the other.
Apart from multiple registrations, it was also gathered that the hired miscreants were positioned in some areas to deny suspected members of the opposition parties from registering.
Director of Research and Strategy of the Osun State chapter of the Action Congress of Nigeria (ACN), Mr. Sunday Akere also alluded to the unlawful development during a chat with Daily Sun.
Akere confirmed the findings that party hoodlums were going from one polling centre to the other in Ife South Local Government area to prevent perceived opponents from registering.
'I have a report from our local government coordinator in Ife South that some party hoodlums have been going round, disturbing people from registering. I think the problem we have at hand is that people are averse to changes.
'Normally, they want to be doing the registration as they have been doing it in the past, when they would sit in the confines of their homes, compile names and register them.