Corporate Picture's Boss Marriage Tears Apart Over Alleged Romance With Fathia Balogun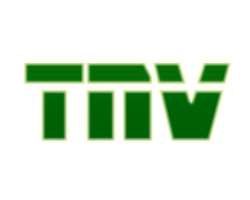 The alleged whirlwind romance between star actress, and estranged wife of top actor, Saheed Balogun Fathia Balogun and popular movie marketer, Alhaji Rasak Abdullahi, is now taking its toll on his family
Reports revealed that the Corporate Picture boss who has been romantically linked to many actresses is in a dilemma over what to do as it is now causing a serious rift between him and his wife
Gist has it that all the while the tale was spreading like wildfire, he was able to patch things up at home, claiming it was not true, his wife believed him. However, things changed recently when a blood relation of the wife squealed to her."Alhaji Rasak Abdullahi has been able to defend himself very well at home, claiming his relationship with Fathia was basically professional.
Unfortunately, one of the wife's sisters sighted Fathia recently in Ibadan, the capital city of Oyo State, driving Alhaji's automobile. She spied on them and promptly called her sister in Lagos to inform her. This infuriated Alhaji's wife and she is threatening thunder and brimstone. Ever since that incident some weeks back, a big rift ensued and is now threatening the family's unity. Alhaji was bemused when she confronted him and he gave a flimsy excuse that couldn't hold any water."
An insider also squealed that the alleged romance has also affected his business adversely. According to the insider, most of his clients has tactfully withdrawn from him as it's apparent that Fathia now dictates who he should do business with.
"Alhaji is making this a top secret, but his business is dwindling as only a few people now patronize him. Most of his associates have steered clear of him because of Fathia's intrusion into his business. She now calls the shots and people can't stomach her arrogance. My friend, this is a top secret, it's affecting Alhaji seriously and he is at a crossroad over what to do.
There are even speculations that he might be serving a punishment by those he may have stepped on their toes. Although he has taken into prayers, he's doing everything possible not to hit hard times," our source divulged.
Another source disclosed that based on the many problems of Alhaji, both at home and in his business, he had taken several step to settle scores with those he may have offended, especially Saheed Balogun. Information reveal to us that he has set up a high powered committee to help appease Saheed. They include close friends and associates of Saheed Balogun.
"Alhai has been advised to settle his scores with Saheed and he has taken steps in that regard. He has contacted close friends and associates of Saheed both within and outside the industry to reconcile them. We learnt that these emissaries would soon reconcile them.
However, even if they settle their differences now, will that remedy the damage done?" our source queried.
On Friday, June 27, 2008, we contacted the versatile actor and ex-husband of Fathia to confirm or debunk the story. Here is his response: "I have not seen anybody and he has not come to me directly, but there are speculations that there is a likelihood of such a move.
But left to me, what is important now is how to move on with my life, especially my latest movie, Modupe Temi, which is due to be released. Or isn't it necessary for me to thank God that I am still alive?" he queried
We tried to get the Corporate Pictures boss to no avail. However, we later succeeded in getting his P.A, Dele Ogundipe, on Friday, June 27, 2008, and here is his reaction: " I am not aware of anything like that. Therefore, I have no comment on it. He is not around."