The kidnappers want 6m, all the money I have is 200, 000 John Okafor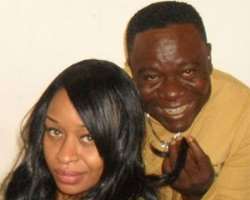 "I spoke to the kidnappers at 12pm Jan 7th, they demanded for 6m, but all I have is N200, 000, which I told them. My colleagues have been very sympathetic but none of them have come forward to say I'm supporting you with so, so amount. I don't know whether they are expecting me to come cap in hand to see for their assistance." John Okafor to Azuh Arinze of Encomium mag.
He's 50 years old and has been acting for over 30 years and all he's worth is 200k? I know an actress who has been around for less than 7 years and has a Bentley...I can't reconcile that.
Anyway, I think AGN and friends of this man should rally round and help him get his young wife and one year old son from the kidnappers. It's been over a week now, he needs help