TOP SAFETY PICK 2011 FOR GOLF, JETTA, TIGUAN AND TOUAREG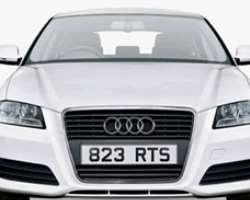 •Audi A3
Volkswagen is the absolute best as far as safety is concerned: the American Insurance Institute for Highway Safety (IIHS) has this year rated a total of six Volkswagen models with the 'Top Safety Pick 2011'.
No other vehicle manufacturer received more, and this confirms Volkswagen as a global front-runner in the manufacture of top quality vehicles, according to Anurag Shah, Marketing Director of Volkswagen Centre, the company that markets the German brand in Nigeria. .
In the compact class, the Jetta Sedan, Jetta Sport Wagon, Golf, Golf GTI and Tiguan (mid-class SUV) drive on to the victory podium.
The Touareg is the only large SUV to receive a rating. In the opinion of the US testers, all Volkswagens provide a high level of occupant protection in front, rear and side crashes as well in rollover accidents (roof strength). Alongside the body structure, standard safety systems such as ABS, ESP and curtain airbags were also tested by the IHSS.
The Top Safety Pick is awarded every year by the IIHS for vehicles which display particular excellence in their individual segment through particularly extensive measures in the area of active and passive safety.
The institute in Arlington (Virginia), which was founded in 1959, carries out its tests under commission from various different insurance companies. A total of 66 models of the leading automobile manufacturers were rated this year. The influential IIHS has also chosen three Audi models - the Audi A3, Audi A4 and Audi Q5 - as 2011 Top Safety Pick winners.
With its Top Safety Pick list, IIHS recognizes vehicles that do the best job of protecting people in front, side, rollover, and rear crashes based on good ratings in Institute tests. Winners also must have available electronic stability control, a crash avoidance feature that significantly reduces crash risk. The ratings help consumers pick vehicles that offer a higher level of protection than federal safety standards require.
Last year the Institute toughened criteria for Top Safety Pick by adding a requirement that all qualifiers must earn a good rating for performance in a roof strength test to assess protection in a rollover crash. Overall, the Institute selected 66 vehicles for its highest honor. This marks the third year in a row that these three Audi models have earned the Institute's top recognition.
'Safety stands at the forefront of Audi vehicle development, so it's rewarding when an evaluator with the credibility of IIHS recognizes this work,' said Johan de Nysschen, President, Audi of America.
To Stallion Motors,, the company that markets Audi in Nigeria, this is certainly a good way to start the new year. However, no top manager was available for comments when Daily Sun Motoring visited the Victoria Island showroom, Lagos showroom.