LEAVE MY MARRIAGE LIFE FOR NOW— STEPHANIE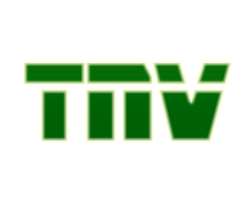 Stephanie Okereke is one of Nollywood top actresses who has been through so much in recent times, she opened up on her latest work and exploits in and outside nollywood and also on her current contract with a top American cosmetic firm that has made her the face of their product in Africa.
She also opened recently in Abuja to a cross section of movie journalist about her recent success, and why she wants to affect the lives of women suffering from VVF on the African continent.
How was it being the compere to the events of AMAA?
It was okay, it was fun and as the saying goes that the show must go on played out itself as the show did go on in Abuja.
Several stories has been peddled about you but non has been confirmed. Could you update us with what you have been doing in recent times?
My brother, I have been up with several things.
I have been working both here in Nigeria and abroad in America, and recently I got an endorsement with a cosmetic company called ELMAG, and part of the contract includes that I will be their chief spokesperson for Africa and the face of ELMAG, and I also have been working in some parts of northern Nigeria, where I have tried to create awareness on the VVF scourge among women who go into early marriages and end up with such aliments. And to add to all these, I have been trying to finish up work with my film production.
Quite a busy schedule you have here, so how do you coordinate your busy programme so as to come out with the necessary success needed from them ?
I have to work my self out , I am someone who likes to so many things at the same time and I' m doing so I don't see it as work , I only see it as a means through which I want to give my best.
Back to the foreign deal which you just secured, it is been speculated that it runs into the region of about 5 million dollars, how true is this?
I don't know what you guys are talking about , that was all just media speculation, in about 2 weeks from now , everyone will know the true details of what the contract holds for me.
So what was that touch that gave you an edge over other well qualified actresses in Nigeria and Diaspora?
I don't know, I was just all alone, when one day I got a call from them and they told me that they have been following me and my style of acting and would want me to do something for them and I asked them what and they said they would want me to represent their products in Africa and we had to work out the other ends to the contract?
So what are the other details that are attached to the contract?
I will have to appear in billboards, campaign works, everything publicity, promotions here in Nigeria and Africa and any other work that may come as time goes on.
So for someone who will be representing a foreign, have you tried this product to know if it will be good on your skin, or will yours be the case of mere publicity stunt?
That is what I have been using in a very long time since we rapped up the deal, and I must sat that it's good on my skin, I even use a vitamin tablet along with the products which detoxifies your skin and makes you look fresher and younger.All these make your skin to rejuvenate and gives you a healthier look.
Three years after your accident, you have bounced back bigger and better, so what would you attribute all this to?
To be frank with you it's just God that has made it possible, I thought it was all over for me but something inside of me told me to get up and move on and I did just that believing that God will be so merciful to me, and the fact every situation one finds himself should not be seen as the end of the world.Everything that happened to me was for a reason that was necessary to get me to somewhere and I had to move on while at the same time drawing from the experience that I have passed through in life.
Let's talk about passion outside the movies?
I am about to set up a foundation that will fight the menace of VVF scourge against women, and I would be working with other corporate organization to change the bleak future of so many young female lives which might be affected with VVF in the country. Initially, I wanted to restrict my work in the north which has a greater number of women affected with the aliment, but I later changed my mind because other women from the southern part of the country also suffer from the scourge as well, and that is one thing that I want to do so that young girls who are pushed into early marriages are given good education, so that they would live normal lives, unlike when they are made to go through a hellish experience of having early marriages which puts them into such problems of VVF.
So this campaign is something which others should start fighting against because it renders the African woman useless and unproductive.
People come out with so many foundations like HIV\AIDS why did you choose VVF Foundation?
I am a woman; I have soft spot for the African woman in a serious plight, so when it dawned on me that there were so many women out there suffering in silence, abandoned by their families.
Also the need to take care of women who are dying daily from VVF also made me take a turn from the large crowd of people who are continuously talking about HIV \ AIDS , so the march against VVF is just something I made up me mind a long time ago that I would fight against.
I remember when I was in the university in Calabar, a girlfriend of mine then told me stories of her experiences in the north, where people she know got themselves in such situations, and if I can go to school and be whatever I want to be, why can't someone else have the same opportunity like me , so all these made me resolve that I will one day when the time is right I would do something big for the African woman.
This idea has been with me since 2002, but somewhere along the line I kept on pushing it down until now that I have decided to take the bull by the horn to salvage and do what is right.
I have a problem with Nollywood stars and foundation, most of the time they collect money from these foundations and end up not doing anything, so why would your own case be different?
I only started talking about it recently. I have been working underground secretly, I have already gone to countries like Sierra Leone and I have spent my own money to do all theses, I have been waiting for the right to do so, I don't like talking about my foundation on the pages of the newspapers , it only came to the fore when some donor agencies abroad invited me to come and say more about my work, and that was what led me to coming out since I was already in the spotlight , so that is why I am talking about it .
What do you think are the major issues behind the VVF scourge?
First is the issue of poverty, which is a factor that allows so many families give out their daughters hand in early marriages, although people would want to down play that but that is the main reason why young girls are given away into early marriages, and it is a big problem because these women are not fully developed to withstand the problems that comes with early marriages, some people might go in at the age of 12 and come out with a child and not experience VVF while some others will do .
So a whole lot of fact like ignorance, poverty and lack of basic health are some of the factors leading to the rise of VVF in the country.
Will you be limiting your campaign to Nigeria alone?
No the campaign will be for all of Africa, I will not stop here in Nigeria, I just believe that Nigeria is just the starting point to where I want to go, other international organizations are interested in it so it is a big project and not just limiting to Nigeria.
Are you looking at maybe making a film in Hausa Language, where you would drive home your message?
That is one area where I am working on, I and I don't really want to talk about that, so until things begin to mature fully, then I will begin to unfold my plans to the public.
On screen you mean so many things to so many people, so who is the real person we don't get to see on screen?
I am just someone who loves to make people happy, I am just myself, a happy girl who is an easy going person who minds her business and would go the extra mile to put smiles on the faces on many.
Tell us something about your background?
I am just myself, a girl from Imo State, went to school at the university of Calabar, I am from a family of eight, am the fifth child, my family are Christians.
I am a girl who is an actress on screen while after location jobs, you get to see a different person entirely because I am paid to interpret a role and after that is done, I return to my normal self.
All the scars on your body has vanished completely, how did you achieve such a miracle?
I don't know what to say, I just believe that it was the cream and products I used that restored me to my former self, I did not believe that it would come to this but as time went on and I continued to use the range of products my skin got better and I am now my normal self again.
What about the movie Through the glass which you shot in America, when is it coming out in the market?
I believe it will soon come out, everyone is just talking about it , but I will say that people should just be patient a bit and watch out for it.
What is the state of your love life now?
My heart is still with me, I know it did not go anywhere. I will get married as soon as I find the right person.