2011: CPC chieftain seeks nullification of Buhari's candidature in court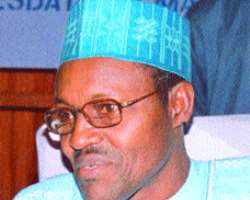 The last may not have been heard of the last week convention of the Congress for Progressive Change (CPC), which produced General Mohammadu Buhari as its presidential candidate for the April election as the former national publicity secretary has dragged the party leadership to court, seeking to nullify the convention.
The party stalwart, in a suit filed at the Federal High Court in Abuja, the hearing of which came up last Thursday, January 4, challenged the legality of the party's Board of Trustees (BoT), of which General Buhari was the chairman.
The erstwhile national publicity secretary of the CPC, Dennis Aghanya, who lost his position at the convention because it was zoned out of his South-east geo-political zone who deposed to the claims, argued that at the material time at which the BoT approved the convocation of the national convention, the BoT itself was non-existent.
According to him, since the BoT that approved the decision to hold the convention was illegal 'their actions and decisions are null and void including the convention that produced the party presidential candidate as well as other national officers of the Party.' He stated that; 'on page 42 and 43 of Article 12 of the constitution of the CPC, concerning the appointment of the members of the BoT of the party, it was stated thus:
'There shall be at least one trustee from each of the six geopolitical zones of the country who shall be registered members of the party and in whom powers to formulate party policies and programmes shall be vested.
'The trustees shall be nominated by the national executive for appointment and confirmation by the national convention of the party' and that since no convention ratified the General Buhari led BoT that approved the holding of the convention, the outcome of the convention could not stand.
Therefore, the aggrieved CPC chieftain asked the court for a restraining order on 'the current membership of the BoT from parading themselves; Set aside every decision or actions taking by the BoT so far which includes: 'Declaring the entire convention which took place on January 4, 2011 null and void. Declaring the zoning formula used for the national convention illegal and declaring all the primaries conducted so far, including that of Buhari, as null and void.'
When the case came at the court on Thursday, the applicant's lawyer, Sunday Ibrahim Ameh informed the court, presided over by Justice Ishiaku Bello, that since the party was served notice on the case and it went ahead to conduct the convention, he would want the court to go into the substantive suit.