KWARA BUDGETS N68.6BN FOR 2011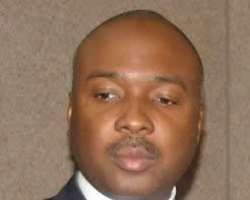 Governor Bukola Saraki of Kwara State has presented a budget proposal of N68,652,980,684 for the year 2011 to members of the state House of Assembly for consideration and approval. The next years's budget proposal outweighs the 2010 budget of N66, 957,649,674 by 2.54 percent.
The governor, while presenting the budget said the proposed capital expenditure for the next fiscal year stood at N35,215,807,255 as against N33,583,335,375 for the outgoing year, representing an increase of N4.86 percent.
Giving the sectoral break down of the 2011 budget showed that Rural Development got the lion share of N8,223,883,629 and was closely followed by Water Supply which got N5,569,372,500 vote.
The sum of N3,942,248,608 would be expended on Education sector, while the energy sector would gulp N2,941,094,784.
The Information and Communication sector; Environment and Forestry got the least allocation of N253,700,000 and N193,500,000 respectively. Governor Saraki, who presented his last and eighth budget proposal at the floor of the state House of Assembly, assured Kwarans that 'in 2011 we will continue to consolidate on the gains of the education reforms and seek to further deepen the various core policies involved.'
He disclosed that the government was working towards a target of 500KVA transformer to service not more than 50 house holds, promising that most communities that were yet to be connected to the national grid would be considered under phase III of the state Rural Electrification project. While also promising to complete all ongoing road projects in the state, Saraki said the state Road Maintenance Agency (KWARMA) would be strengthened to enable it maintain the township roads.
Saraki, who admitted that ' not all the problems have been solved,' in the last eight years of his administration said: ' I have no doubt in my mind that by the time the curtains are drawn on this administration in 2011, the eight years that we would have spent would go down as some of the most glorious years of this state, when we truly begin to show our people what is possible and what a purposeful and resourceful government can accomplish.'