LAGOS SPEAKER REASSURES PROTESTING TRADERS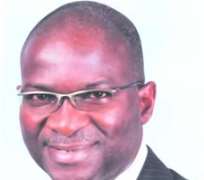 Speaker of the Lagos State House of Assembly, Hon Adeyemi Ikuforiji, has assured the traders association of Bristol Plaza in Lagos that the House was looking into the issue of the sealing of the plaza and will act accordingly.
He gave the assurance while addressing the traders association when they protested to the state secretariat in Alausa.
The Speaker assured that the matter would be discussed during the next sitting of the House and thanked the traders for their patience and understanding.
The association led by Mr Enuba Ifeanyi called on the Lagos State Government to re-open the Bristol Plaza and Hotels, which was sealed since May 13 by the Lagos State Physical Planning and Urban Development.
According to him, the case was taken to court but the Lagos State governor, Babatunde Raji Fashola, asked them to withdraw it.
Addressing newsmen, Enuba explained that his members were shocked when on April 13 'we came to our business place and we found out that the place had been sealed without any pre-information by the Lagos State Physical Planning and Urban Development'.
Continuing, he said: 'When we got to their office, we met the Commissioner, Mr Francisco Abosede, who alleged that we are partitioning the building and said he was not going to open the place. So we decided to take the matter to court. But the governor asked us to withdraw it, which we did.'
Ifeanyi further explained that the association has for the past seven months paid several visits to LASPDA office, but all have yielded no result. His words: 'We want the governor to intervene because our goods are in that particular building and some of them are perishable,' he said.