ZAMBIA SENDS SIX TO FIFA MEETING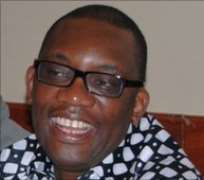 Kamanga heads the rival faction opposed to Kalusha Bwalya
Zambia's government will send a six-man delegation to Fifa on Saturday to discuss the country's football crisis.
The trip is a result of consultations between President Rupiah Banda and Fifa chief Sepp Blatter.
The Zambian President spoke to Blatter and asked him to help resolve a crisis that has paralysed Zambian football.
Zambia currently has two parallel administrations claiming legitimacy over the running of the sport.
One faction is headed by businessman Andrew Kamanga while Kalusha Bwalya insists he is the legitimate president of the Football Association of Zambia (Faz).
Faz was rocked to its foundations in September when four members of its executive resigned citing differences with Bwalya.
Bwalya, the 1988 African Footballer of the Year, responded by co-opting a number of members on to his committee – a move deemed valid by Fifa.
But Kamanga's group – dismissed as "football anarchists" by Bwalya – argues that the decision to co-opt new members on to the Faz executive committee has no legal basis.
The meeting, set to take place on 21 December, is expected to resolve the leadership crisis and agree on the way forward.
The delegation going to Zurich comprises two members each from the two rival factions while the government is also sending two people.