GENEVIEVE, P-SQUARE, OTHERS MAKE FUTURE AWARD LIST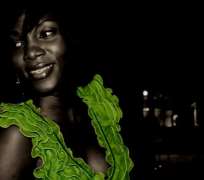 Genevieve
It was a day of fun for Nollywood artistes; Uche Eze/Bella Naija, Nneka, Genevieve Nnaji, P-Square, Don Jazzy, Debo Olaosebikan, Makinde Adeagbo and other nominees who made the finals of the highly coveted 2011
The Future Awards' Young Person of the Year List. And it is significant that the nominees in this category continue to get tons of kudos from fans at LadybrilleNigeria.com for just being nominated.
The Central Working Committee for one of Nigeria's most respected youth events, The Future Awards, has decided to unveil the long list for the biggest award, Young Person of the Year, one week before schedule.
'We are very excited by what we have come up with this year.
We are so excited that we have ten names on the list rather than the usual eight,' said Shade Ladipo, a member of the committee who added 'And we thought we should share that excitement with the public!'
All the nominees for Young Person of the Year have been taken out of the various categories as usual and identified as trail blazing role models for young Nigerians,' Ladipo said, noting 'They are all winners, and so they would all be given plaques like we did last year. Also, the artistes would not go through the four stages of judging for the awards, but only one stage for voting and another stage for judging since all of them are finalists and would be so recognized during the awards.
Among those who emerged Young Person of the Year nominees are Genevieve Nnaji, Actress; Nnaemeka C. Ikegwuonu, Advocate; Uche Eze, Entrepreneur; P' Square, Artistes; Ojoma Ochai, Entrepreneur; Michael Ajere (Don Jazzy), Entrepreneur; Nneka, Artiste; Debo Olaosebikan, Scientist; Blessing Okagbare, Artiste and Makinde Adeagbo, Innovator.